iPhone App iTrust Catches Snoopers In the Act
Do You Trust Your Mate to Be Alone Around Your Gadgets?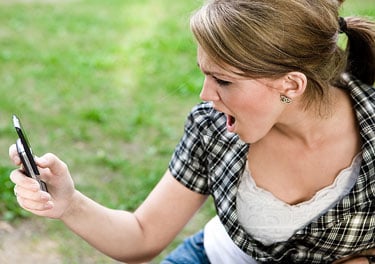 I saw this crazy iPhone app yesterday called iTrust that records your mates attempts to break into your texts and emails while you're away. The app developers also give an interesting fact: 67 percent of British women say they regularly snoop around in their boyfriend's phone. It got me wondering how many people would actually buy this app in fear that their significant others are spying on them? We've already talked about how tech makes it easier to get caught cheating these days, but does tech also make it easier to get caught snooping? For example, if a text message comes in on your iPhone, and your spying mate reads it, there's no way to mark it as read again. Additionally, if you've ever found that you're logged into your email or Facebook, but know you signed out after your last session, does that pique your interest and make you suspicious that someone found their way into your accounts?
Thankfully I'm not worried about my boyfriend snooping around in my digital life, but what about you — do you trust your mate to be alone around your gadgets?