iPhone Armbands
Cellies iPhone Armbands: Love 'Em or Leave 'Em?
There's plenty of sporty armbands for your MP3 players and iPhones out there, but what about if you want something a little more . . . flashy? Enter the Cellies ($35) — a fashion band for your smart phone that keeps it literally attached to your arm for quick access. Made of stretch "power mesh," these armbands keep your smart phone or MP3 player in place while you go about your day. Plus, you can rest easy knowing that you'll never miss a call cause your phone has been lost to the depths of your tote bag. Coming in a number of colors and styles — with flair like metal grommets and gemstones — there's bound to be one for every gal.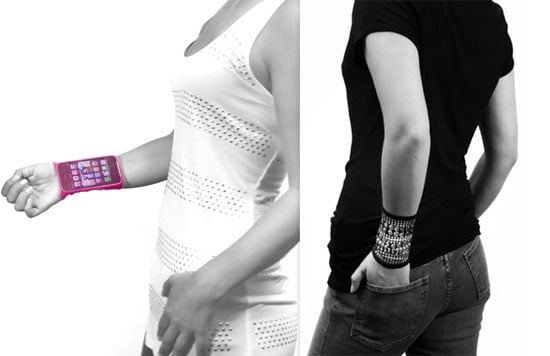 So what do you think — love 'em or leave 'em?