iPhone Camera Remote
Go-Go-Gadget iPhone Camera Remote!
The front-facing camera of the iPhone is nice to have, but when trying to take a picture of myself or capture memories with friends, someone gets cut off or blurred when holding the phone at arm's length. Stepping in for those of us without Go-Go-Gadget Arms, the iPhone camera shutter remote ($40) takes the guess work out of self-portraits and makes sure everyone in the group is accounted for in the frame.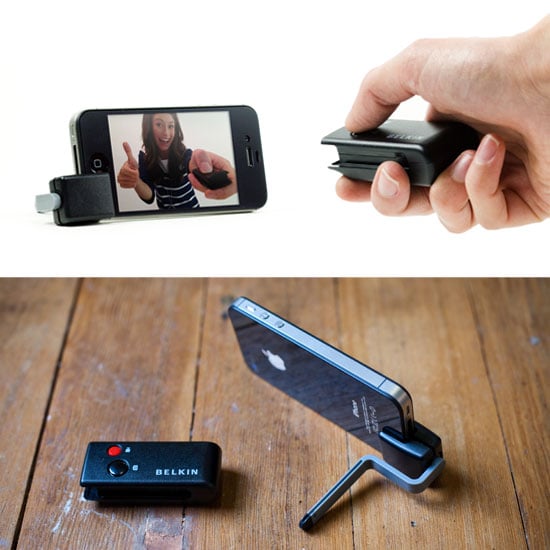 The pocket-size Belkin remote is packaged with an iPhone stand to act as a steady, on-the-go tripod. Using Bluetooth on an iPhone, iPod Touch, or iPad, you can take still images or video using the remote from up to 30 feet away. Finally capture the moment without sacrificing one single smiling face from the memory.