Time flies when you're addicted to your smartphone. On June 29, 2007 — seven years ago — Apple released the iPhone, a game-changing device that had just a 2MP camera (now it's 8MP!) and a mere 320x480 display (now it's more than 2x that resolution).
No one anticipated the iPhone's meteoric rise when it was first introduced in 2007. Critics complained that, unlike the BlackBerry [1] (remember those?), the touchscreen phone was too hard to type on. It was too expensive. It had to be on the AT&T network. Little did those critics know that, seven years later, the rectangle with rounded corners would own the smartphone market. Read on for seven totally crazy — but true — facts about Steve Jobs's masterpiece.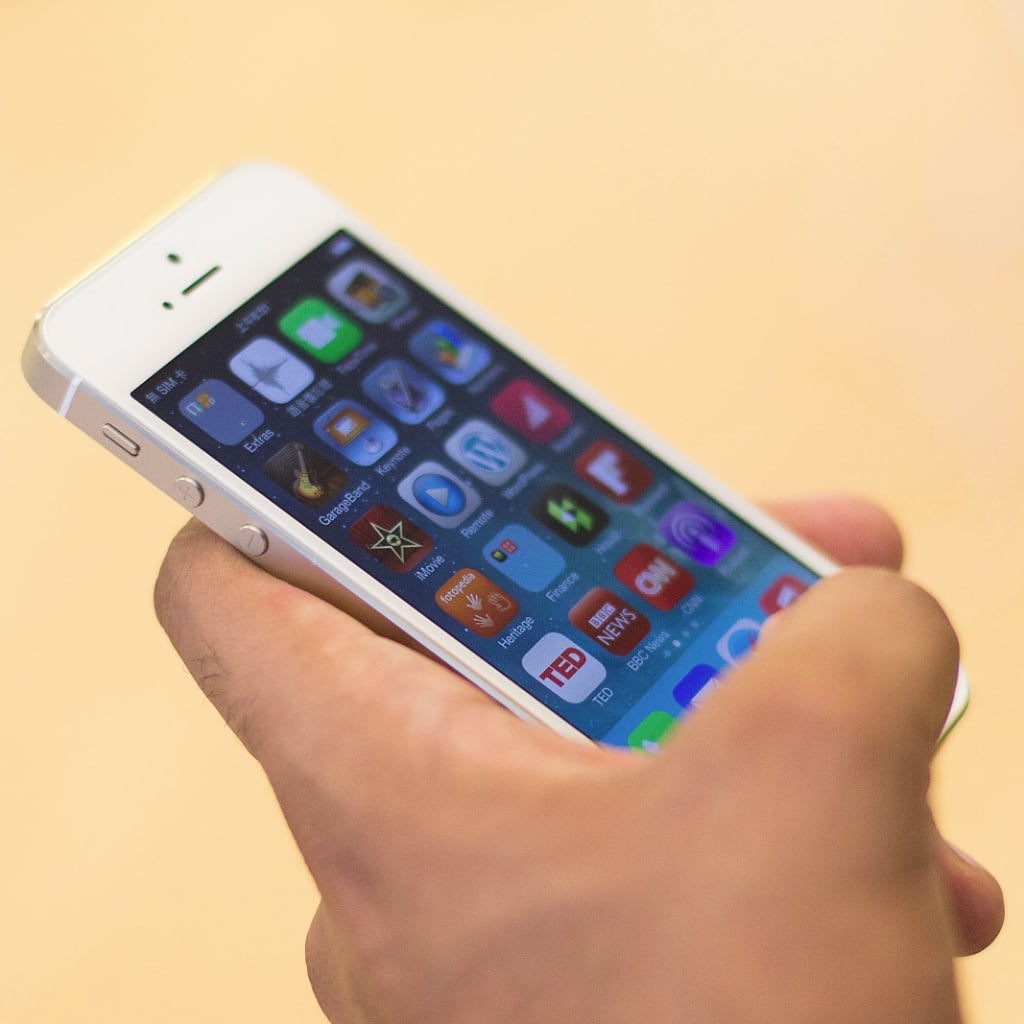 The "Artists" icon in the iPhone's Music app is Bono [2]. That's right — the lead singer of U2 [3] is the dude that's singing into the microphone. The band has a very close relationship with Apple, having released a limited edition U2 iPod [4] and starring in an iPod commercial.

The code name for the iPhone project was Purple 2 [5]. Development for the smartphone took two years, and only about 30 people knew of its existence.
The most expensive piece in the iPhone 4 costs a whopping . . . $28.50. According to research firm iSuppli [6], the phone's Retina display screen is the priciest piece of the iPhone puzzle. Together, the parts total about $200, although that doesn't take assembly, design, or branding into account.
500 million units of iPhones have been sold to date. Apple sold its 500 millionth [7] device this past Spring. If all iPhone sales worldwide were concentrated in the US, it would be equal to nearly 80 percent of the entire US population [8].
Nine rare earth minerals are used to make the iPhone vibrate, play music, show color on its screen, and do all the cool things we love it for. Many of those minerals are concentrated in one place, and 90 percent [9] of the elements are mined in China.
The computer chip that powers the iPhone is manufactured by Apple's greatest rival, Samsung. Keep your friends close and your enemies closer — as close as inside of your bestselling product [10], we suppose. In case you missed it, Apple filed a huge lawsuit [11] against Samsung in June, claiming that the company violated patent law by using aspects of Apple's most popular mobile devices in its smartphones. Apple won the case, which might make the collaboration between the two companies to design and manufacture the next mobile processor a little awkward.
It took over 200 patents [12] and 156 suppliers across three continents to make the iPhone. Everything from the look and feel of the phone to all of its individual parts to how precisely it's assembled was patented as intellectual property in early developments of the iPhone. In 2012, Apple released a complete list of its iPhone, iPod, and iPad suppliers [13], revealing the intricacies of assembling the products.