iPhone Fashion Photo App Trendabl
Download of the Day: Trendabl
Though we love sharing outfit and personal style peeks in our daily Instagram updates, it sometimes seems that particular medium doesn't make for the best fashion message. New iPhone app Trendabl is stepping up as the mobile social network devoted to images of all things fashion and style.
As with other photo-sharing apps, Trendabl users can upload images from their iPhone photo library or take a new picture to send to the app. Filter the photo to capture the dreamy essence of a Spring dress or the muted tones of rainy-day chic. Tag photos with the relevant brand, store, color, and price of the item shown.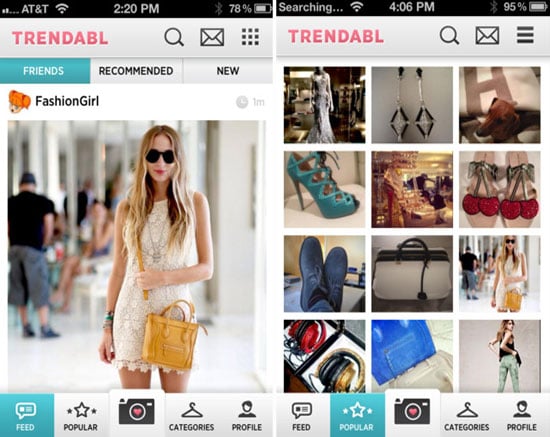 The major difference between Trendabl and other fashion apps is the celebrity and brand presence from the get-go. Fashion influencers currently on Trendabl include the Olsen twins, Diane von Furstenberg, Whitney Port, Barneys New York, and Michael Kors, among others. Follow their updates to see what they're wearing, clothes they're crushing on, and recommendations to stay sartorially savvy.
It can even be used as a shopping search tool for those looking for a brand and street style inspiration. Get specific in your searches in the Trendabl app and discover which store or label carries your must-have leopard flats.