iPhone Helps Earthquake Victim Survive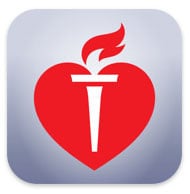 As the remarkable survival stories from last week's devastating earthquake in Haiti keep coming in, I was struck by this one: an American filmmaker crushed by rubble after the quake used his iPhone to help him survive. It's a remarkable story — first he used a digital SLR to help illuminate a safe place to seek shelter amid the rubble of the building he was in. Then he used his iPhone to look up first aid instructions to create bandages for leg and head wounds. He then set the phone's alarm to keep himself from falling asleep after reading he may be going into shock and needed to stay awake.
Happily, he was rescued 65 hours later. The app he used was Pocket First Aid & CPR from the American Heart Association, which now includes a review from the survior stating, "Consulted this app while trapped under Hotel Montana in Haiti earthquake to treat excessive bleeding and shock. Helped me stay alive till I was rescued." The app is available for $4 in the App Store.