iPhone Lens Wallet
Keep Your iPhone Lenses in Check With the Lens Wallet
If the iPhone 4 is the most popular camera in the world (and it is), then why treat your mobile lenses any different than your DSLRs? Keep your magnetic fish-eye, macro, and telephoto lenses and iPhone tripods safe and scratch-free with this chic iPhone Lens Wallet ($15).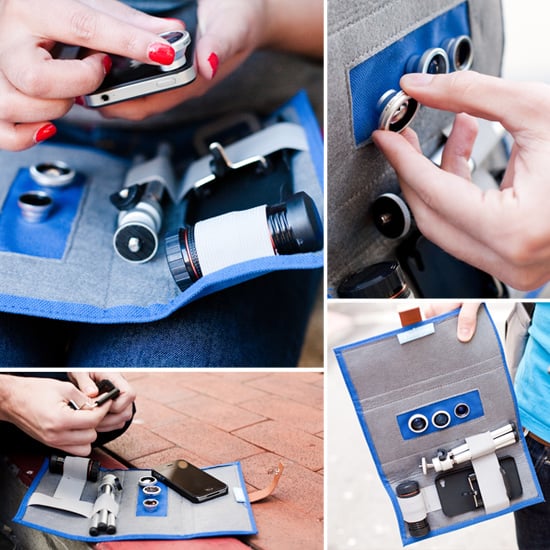 There's a place for everything, and everything stays put in its place, thanks to a magnetic strip and pockets plus an animal-friendly leather strap to keep things nice and secure inside the canvas and felt wallet. Even better — if you don't have any of these amazing iPhone lenses yet, you can get four (fish-eye, macro, and 2X and 8X telescopic lenses) plus the wallet for just $80. That's a deal if I ever saw one.
Ready to snap some pics? Check out a few of our iPhoneography tips and tricks.