iPhone Map App Lumatic City Maps
Download of the Day: Lumatic City Maps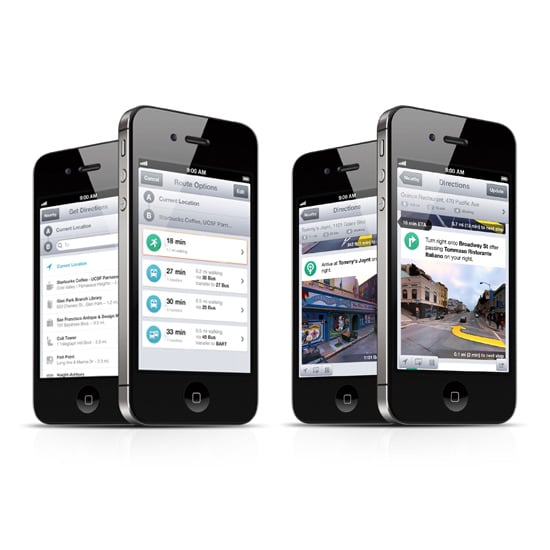 Lumatic City Maps reimagines the mobile map experience. Based on specific parameters set by the user, like a preferred transit line, the fewest amount of bus transfers, or a preference to walk, Lumatic calculates the most efficient route and offers a series of alternatives.
Once the route is selected, the app displays a slideshow of street-level photos, allowing users to orient themselves with the city's natural features. Using these points of interest, Lumatic creates more informative turn-by-turn directions like telling you to "turn right at Sutter St. after passing Jamba Juice on your right."
Maps aren't the only thing Lumatic is good for — when looking for a business or landmark, the app pulls information from Yelp, Foursquare, Facebook, and Wikipedia for a well-rounded look at a specific location.