iPhone Map App Lumatic City Maps
Download of the Day: Lumatic City Maps
Google Maps is missing from iOS 6, the mobile operating system Apple released this week, which, sadly for city dwellers, means no more walking or transit directions. But not to worry, there's an app that does everything Apple Maps can't do, and then some. Lumatic (free) is a map application made exclusively for pedestrians, transit riders, and cyclists in major metropolitan areas, and it's available for both iOS and Android.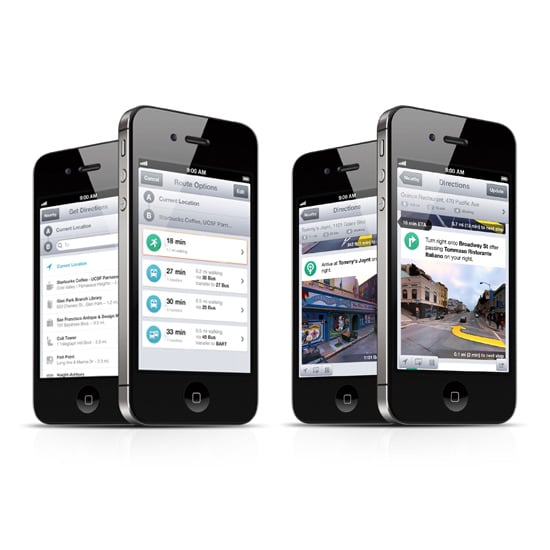 Lumatic City Maps reimagines the mobile map experience. Based on specific parameters set by the user, like a preferred transit line, the fewest amount of bus transfers, or a preference to walk, Lumatic calculates the most efficient route and offers a series of alternatives.
Once the route is selected, the app displays a slideshow of street-level photos, allowing users to orient themselves with the city's natural features. Using these points of interest, Lumatic creates more informative turn-by-turn directions like telling you to "turn right at Sutter St. after passing Jamba Juice on your right."
Maps aren't the only thing Lumatic is good for — when looking for a business or landmark, the app pulls information from Yelp, Foursquare, Facebook, and Wikipedia for a well-rounded look at a specific location.