iPhone OS 4.0 Details
Multitasking, Folders, and More on iPhone OS 4.0
Today in Cupertino, CA, Steve Jobs announced iPhone OS 4.0, which will be released to developers today and ship this Summer. Highlights include the expected ability to multitask, customizable wallpaper, folders, and more. The new OS will run on the iPhone 3GS and second-generation iPod Touch; older models will see some of the functionality, but key features —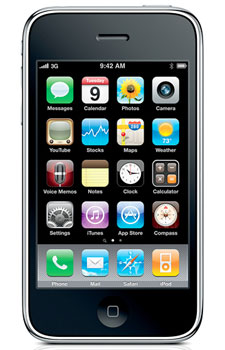 like multitasking — won't work on the 3G or original iPhone. Here's a quick roundup of some of iPhone 4.0's notable features:
Multitasking: As Apple announced this feature, it acknowledged it was a long time coming — but chose to hold off on the functionality until now so it could be implemented without draining the battery or slowing the phone. When running multiple apps, double-click the home button to display a dock of apps currently in use; touch an app to switch between them. Yes, this means you'll be able to listen to Pandora (or any other streaming app) while doing other things. In fact, Pandora's founder was on hand and explained that you'll not only be able to continuously run the music service while using other apps, but you'll also be able to control it while your phone is locked. You'll also be able to switch between apps quickly and pick up where you left off instead of relaunching the app entirely.
For more new OS 4.0 features, read on.


Folders: Say goodbye to pages and pages of apps (if you want to, at least!) — the iPhone will support folders to group like apps together. When you're editing your home screen, dragging an app on top of another app will create a folder named based on the app categories. Tap the folder to expand it downward and display which apps are inside.
Enhanced Mail: Finally! A unified inbox. Multiple accounts can now show up in one inbox, or if you prefer to keep them separate, it'll be easier to switch between accounts. You'll also be able to open attachments in apps you've downloaded.
iBooks: A smaller version of this iPad app will come to the iPhone, featuring the same bookshelf and iBookstore.
Social Gaming: This functionality is still in the development stage, but look for a social gaming network including leaderboards and achievements on the iPhone later this year.
Apple also introduced iAds, a new, Apple-controlled ad platform that Jobs described as "emotion plus interactivity." Ads will display in apps and feature games, videos, and other interactive elements. Expect OS 4.0 on the iPad this Fall.