iPhone Recovery Stick
iPhone Recovery Stick Makes It Easy to Snoop on Spouses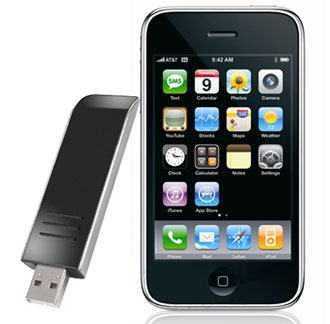 Let's say you have a sneaking suspicion that your significant other is cheating, your kids are lying, or you're just a digital control freak that needs to monitor everything your family is doing. You could choose to be a trusting parent or spouse and hope for the best, or go with the alternative — get down and dirty with the iPhone Recovery Stick ($198). The iPhone Recovery Stick uses super spy technology (the same kind used by law enforcement) to recover deleted texts, call history, contacts, web browsing history, appointments, photos, voice memos, and (finally) map location data from a chosen iPhone.
Want to know how it works? Then just keep reading.
Ironically enough, the iPhone Recovery Stick only works with Windows XP, Vista, and Windows 7 PCs (and iPhones running iOS 3.2.1 or earlier), but you can have 1GB of data in as little as 20 minutes by plugging in the Recovery Stick, an iPhone, and clicking "Start." This means you'll need to find a good time to snoop (like while he or she is sleeping) in order to recover all the data you need to point the red finger. You can simply view the data recovered from the iPhone, or you can save it to your hard drive or print it to accumulate hard evidence of whatever naughty things your husband, wife, or kids are up to.