iPhone Sushi Case
Sushi iPhone Case: Totally Geeky or Geek Chic?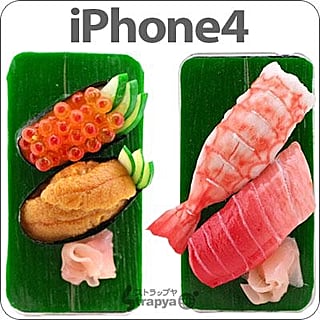 There are many ways to disguise your tech in food, but sometimes one comes along that just takes the cake. Or the uni, like this sushi case for your iPhone.
The cover turns your streamlined smartphone into something fit for a Japanese restaurant display, at least from the back. The cases are pretty, but it looks like it would be very impractical to have those bulky plastic pieces stuck to the back of your iPhone 4 (although maybe they are useful as a stand?)!
These iPhone cases adorned with realistic sushi can be yours for around $50 from this Japanese site. While they may put you in the mood for a raw fish dinner, would you buy one for your phone?