iPhone Users More Satisfied Than Android Users
What Makes You a Satisfied Smartphone User?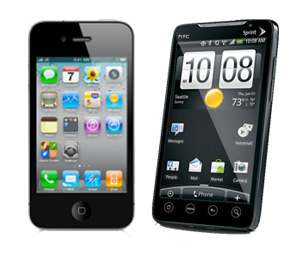 The Verizon iPhone launch date is creeping up, and it's only added to the turf war between loyal iPhone fans and loyal Android fans. But which fan base is most satisfied with its chosen smartphone?
A new study has found iPhone users are the most loyal to their device, with Android loyalty coming in a distant second. iPhone users, it seems, rank 84 percent more satisfied with their handsets than Android users, and while more Android handsets were sold in 2010 than iPhones, the few models of iPhones that do exist sold far better. However, Android users are much more likely to buy a second Android handset (although many speculate that it's because iPhones are not available to a lot of users!).
Whether you have an iPhone, a Droid, or any other cell phone, what makes you most satisfied about your pick?