iPod Bedding: Totally Geeky or Geek Chic?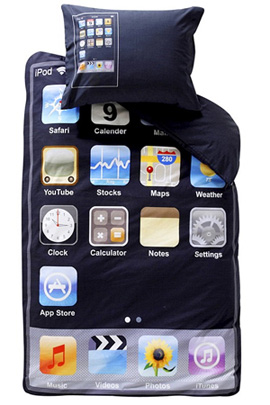 A Swedish company just released this children's bedding set, made to resemble an iPod Touch. (Though some say it's iPhone bedding, it's pretty obvious to this geek girl that there's no "phone" button.)
Even though this is made for kids, I'm thinking it's a little over the top. The real nail-in-the-coffin moment for me is that they managed to spell "Calendar" incorrectly. Oops! What do you think?