iPod Nano Stores Inside the Thomas Pink Commuter Tie
Thomas Pink Commuter Tie: Totally Geeky or Geek Chic?
The Thomas Pink commuter tie ($105) is the kind of gift to give the gent who already has everything. It's super luxe, and like everything from Thomas Pink, is made from the finest materials — in this case, 100 percent silk. But hold on a minute, it also doubles as a handy (and hands free) way to store an iPod Nano or any other small mp3 player.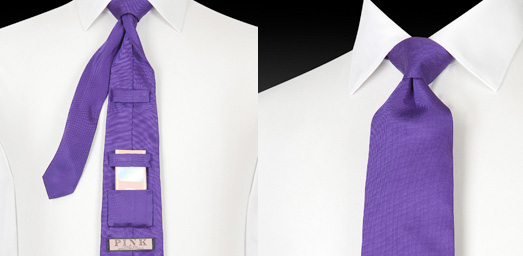 On the backside of the tie is a small pocket to hold the player and a fabric loop to run the headphone wires through. While the tie does seem a little gimmicky, ask any man who lives in a suit and he'll tell you that a pocket is no place for an iPod. Let a device bulge through a well-tailored suit and you're one step closer to ruining its lining. Not to mention, it's tres shabby to have your wires dangling haphazardly out of your pocket.