iTunes U App For Teachers and Students
Apple Supplements iBooks 2 and iBooks Author With the iTunes U App
Over 700,000 people have taken in a free class or lecture on iTunes U, and Apple wants to make things easier for teachers to create an interactive online environment with their iPad. Educators can compile all the information needed for a class right inside the iTunes U app — syllabus, assignments, office hours, and teacher notes, and they can even stream from a full classroom. Over 100 courses have already been created from a number of prestigious colleges across the country, including Yale, Duke, Stanford, MIT, and more.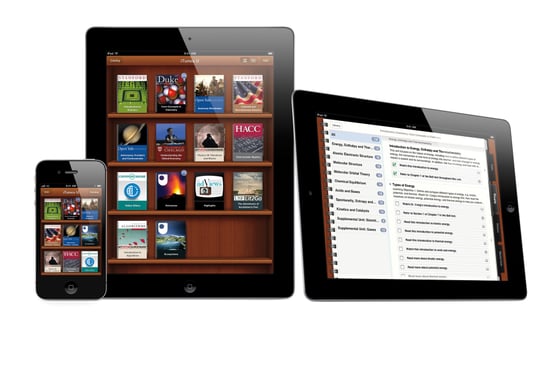 But now iTunes U isn't just for college levels. Apple is opening up iTunes U to K-12 levels as well, allowing teachers to create full courses and students to study, stream, and view assignments, teacher notes, and course details from their iPads.
The iTunes U app is available today for free in the App Store.