Apple quietly released its own version of Google Drive today: iWork for iCloud. The suite of software includes word processor Pages, spreadsheet creator Numbers, and presentation software Keynote, and Apple is offering the cloud-based productivity apps (still in beta) for free.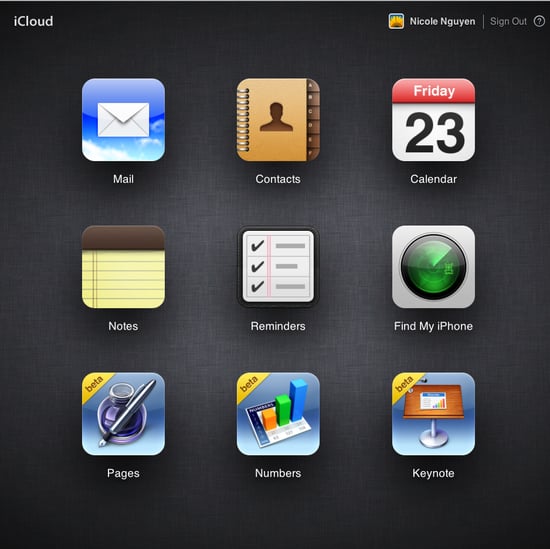 Pages, Numbers, and Keynote are $20 each in the Mac App Store, but if you have an Apple ID, you can use iWork for iCloud without charge by signing in at iCloud.com. Like working in Google Drive, you don't need to save your changes. Your work is backed up automatically to the iCloud servers every time a document is edited.
Basic processing tools like changing font size and color, bulleted lists, adding images and objects, and spacing are available in Pages for iCloud, but creating tables has not been added as a feature yet.
Numbers includes about 16 spreadsheet templates including predesigned expense reports and logs. There are 11 types of data entry including date and time, star rating, number, and currency. Select multiple cells to calculate sum, average, minimum, maximum, and cell number totals.
Keynote has 12 presentation templates, and most of them are available in the desktop version of the software as well. You can add reflection and edit the opacity of text on each slide, rearrange images, and add transition effects.
Creating any type of document in iCloud opens a new window, which means that you can work on a Keynote presentation and a Numbers spreadsheet simultaneously. iWork for iCloud can also be accessed from any browser.
The public beta may only be free for a limited time, so hurry. Start using iWork for iCloud today, but beware: there are still lots of bugs, so download documents to your desktop after working on them in the cloud.