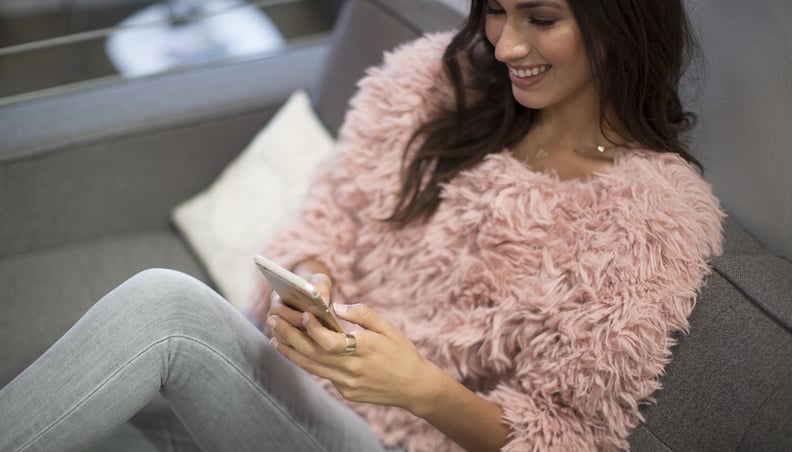 POPSUGAR Photography / THEM TOO
POPSUGAR Photography | THEM TOO
Downloading a new iOS system is almost like receiving a present and new phone, thanks to all the fun features that it comes with. The iOS 9 update is no exception, with a setting to save your battery life, a better Siri, and much more. So back up your iPhone, download the new update, and check out what's new. It makes iOS 9 so worth it — especially when you think about all the other awesome activities you can do on your iPhone!
Related content:
01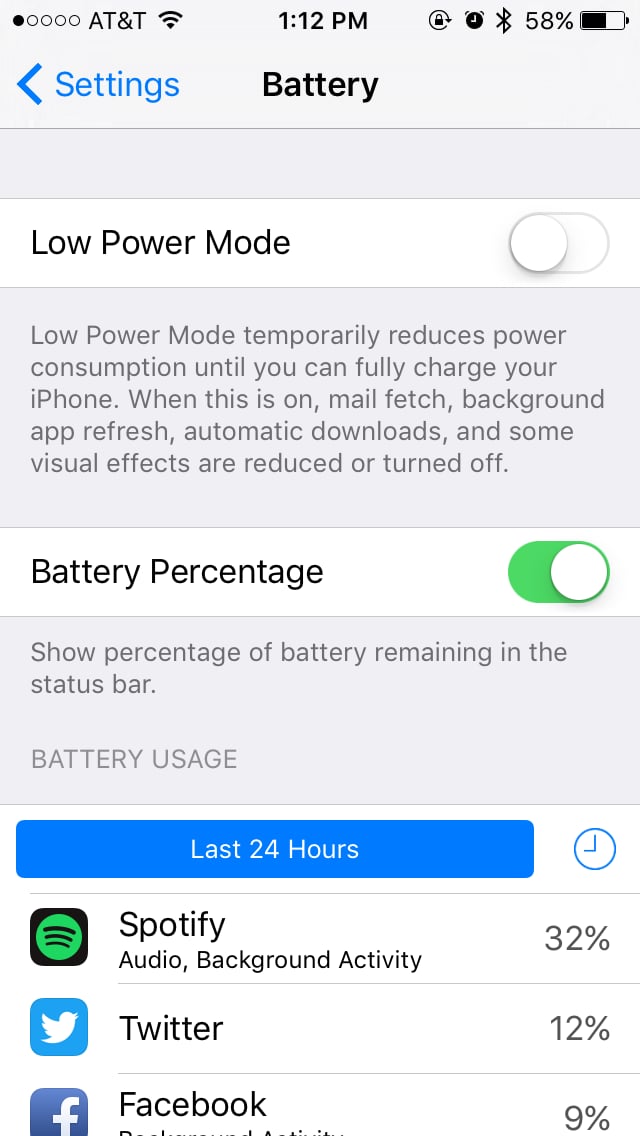 Save Your Battery Life
If you're on the go and see no charger in sight, go to Settings > Battery > and turn on low power mode. This temporarily reduces power consumption — a great solution for when you need it the most. Bonus: if you reach the 20 percent battery level, a notification will pop up asking if you'd like to use low power mode.
02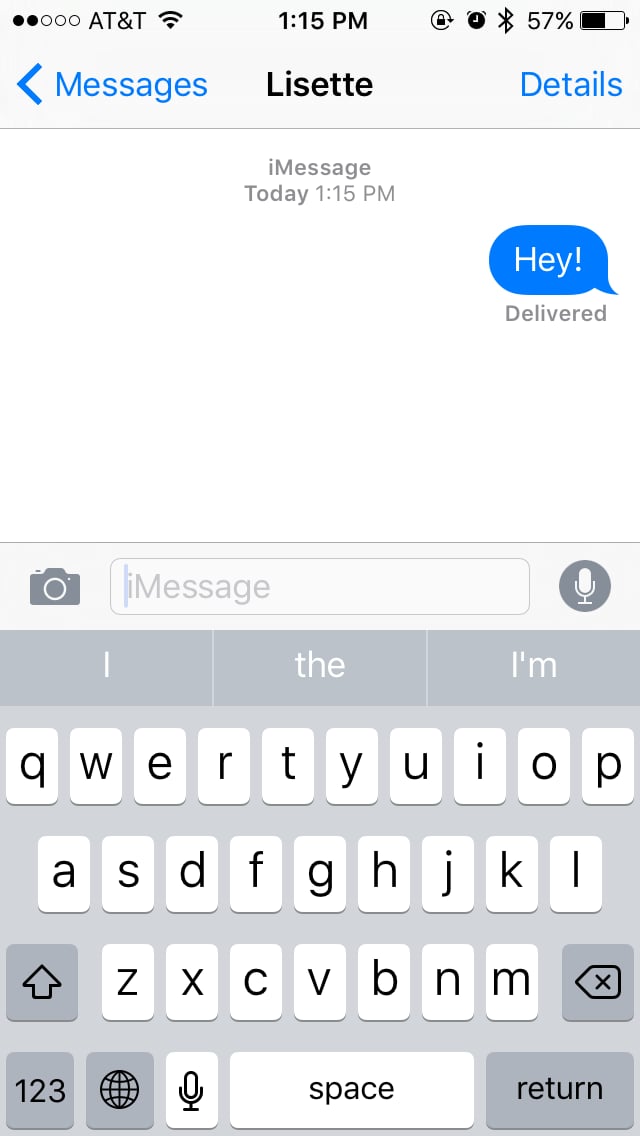 Tell When You're Using the Shift Keyboard
Finally, when you press the shift key, a lowercase keyboard will appear so you can differentiate between upper and lower case.
03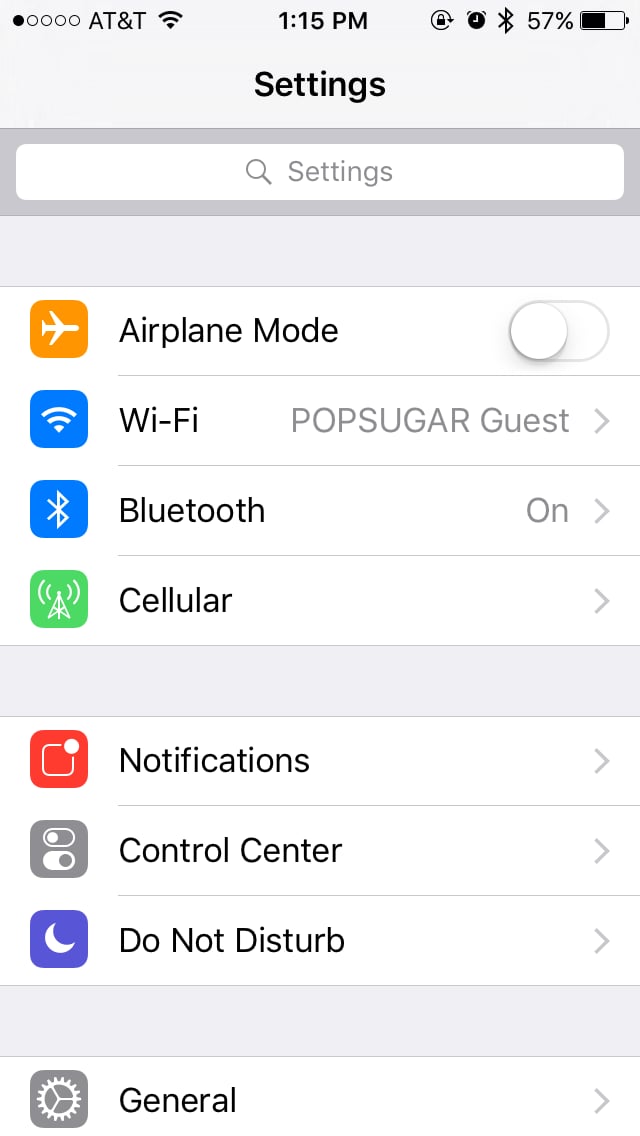 Search Settings
Going into Settings can be a dark hole, but now you can search specific terms like "vibrate" and get to what you need much faster.
04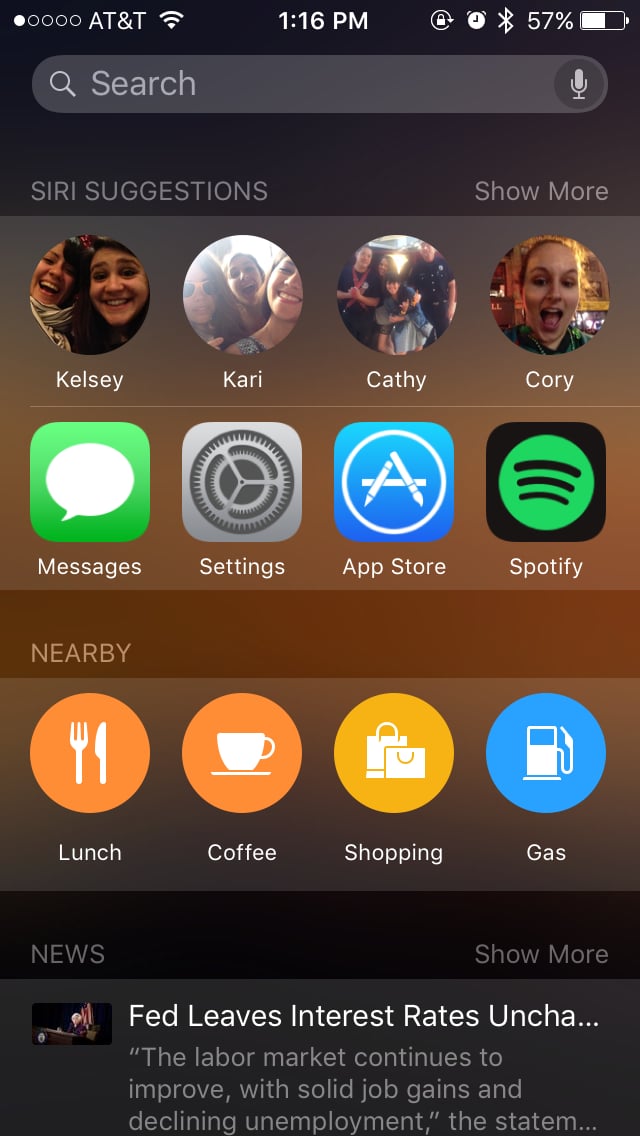 Play Around With Proactive Search
Swiping left now pulls up Proactive, a feature that gets to know how you use your phone and suggests actions for you. For example, it can tell who you text the most and will have that contact ready for you to text.
05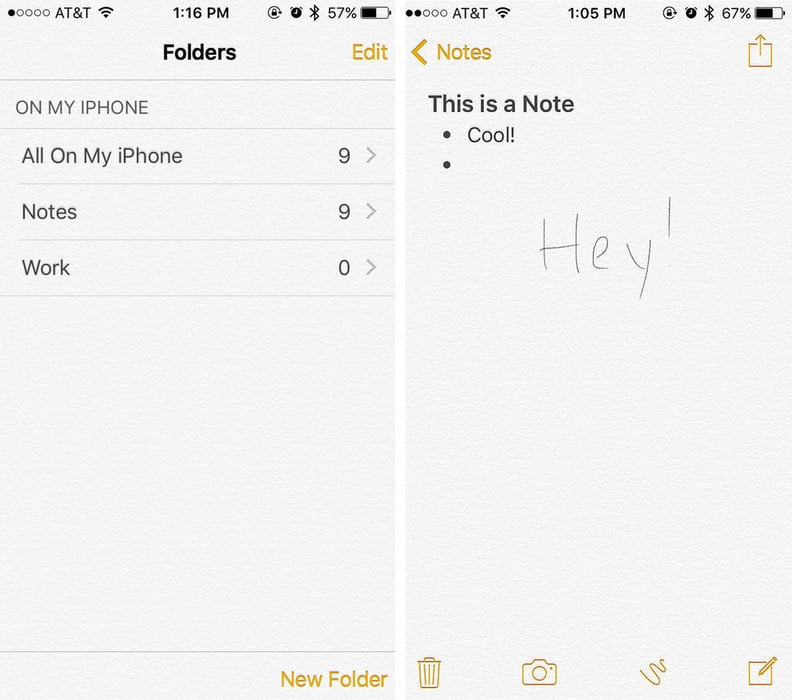 Do So Much More With Notes
In the new Notes, you can finally format your text by adjusting the font size, create different lists with bullets, dashes, or numbers, and sketch out anything. You can also organize notes into folders by just tapping New Folder.
06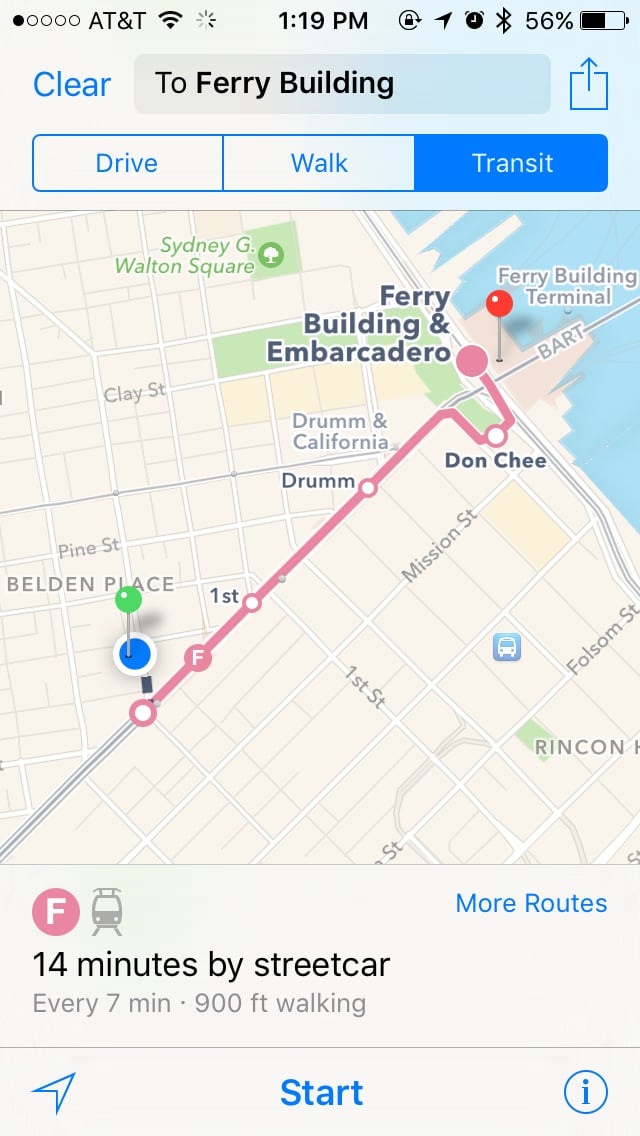 Use Public Transit Directions on Apple Maps
Here's another reason to maybe give Apple Maps a chance: the app now has public transit directions that should make it easier for you to get to places if you're in a city.
07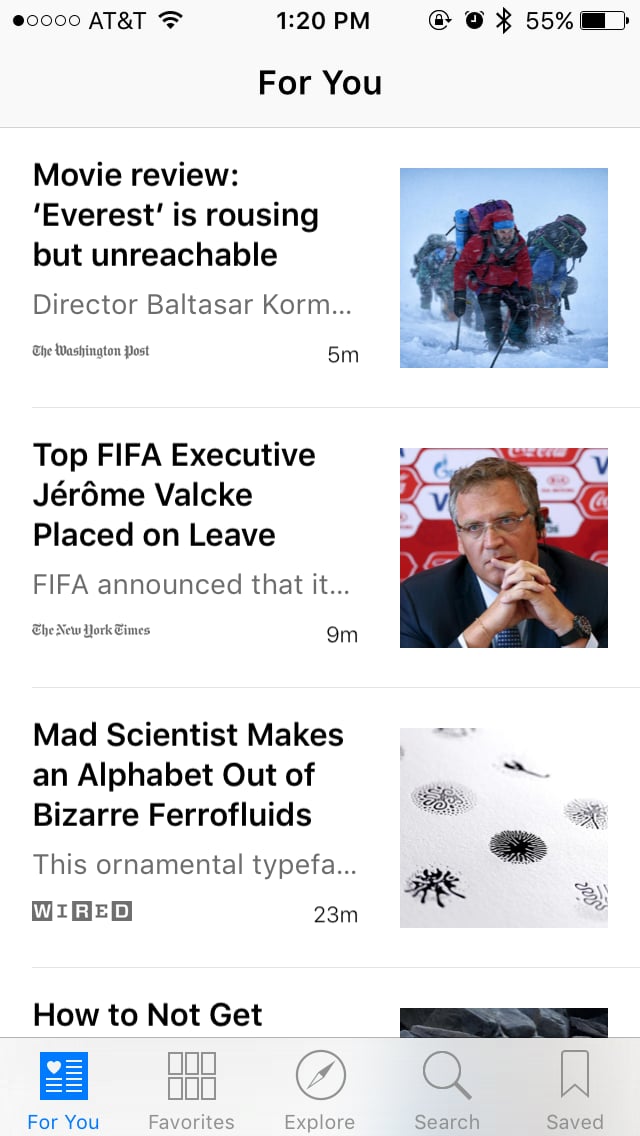 Make Your News App Personal
The News App on iOS 9 might become your favorite Apple app, one that you won't want to delete. You can pick your favorite topics and news outlets to follow and browse through the latest stories.
08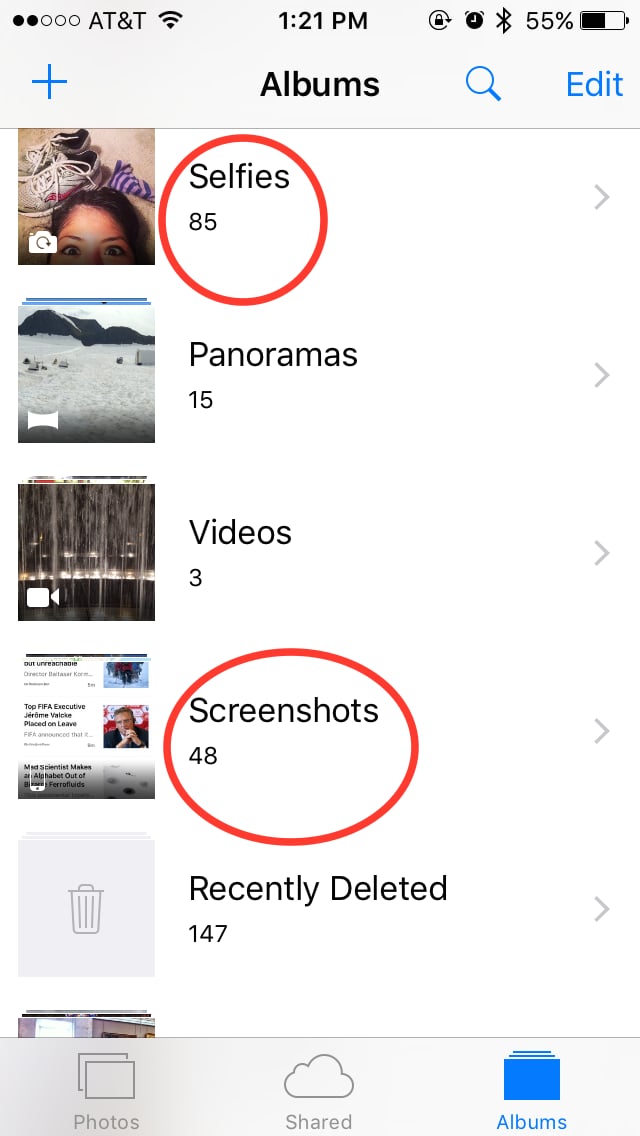 Enjoy the Two New Photo Albums
Your favorite kinds of photos — selfies and screenshots — finally get their own albums so they're easier to find.
09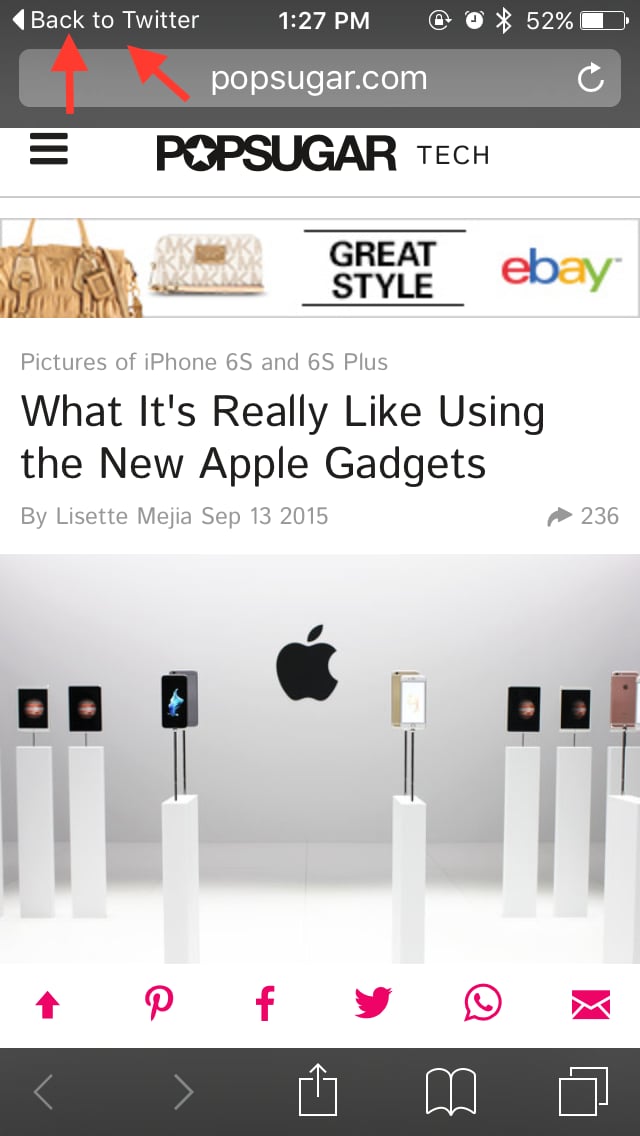 Navigate Through Apps Easier
Ever get redirected to another app and wish you could quickly go back to the original app without tapping the home button? There is now a dedicated Back To button on the top of an app, so you can go back to the one you started in.
10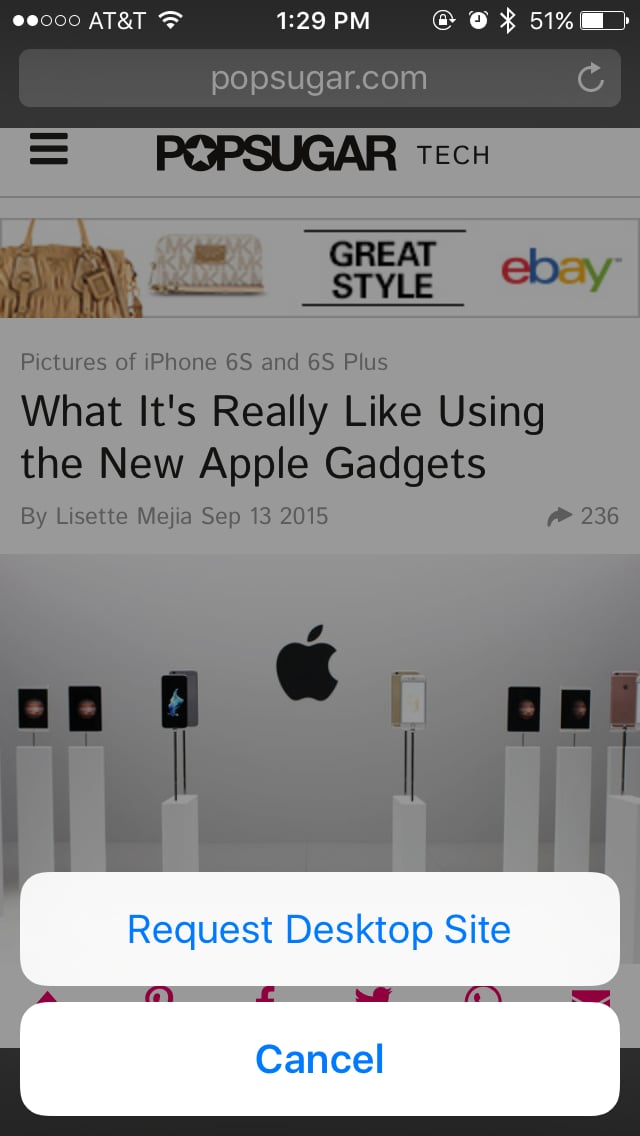 Use a Desktop Version For Web Surfing
Sometimes, you really need to use a desktop version of a website because the mobile one is just too clunky. To do this, just hold down the refresh button and this option will appear.
11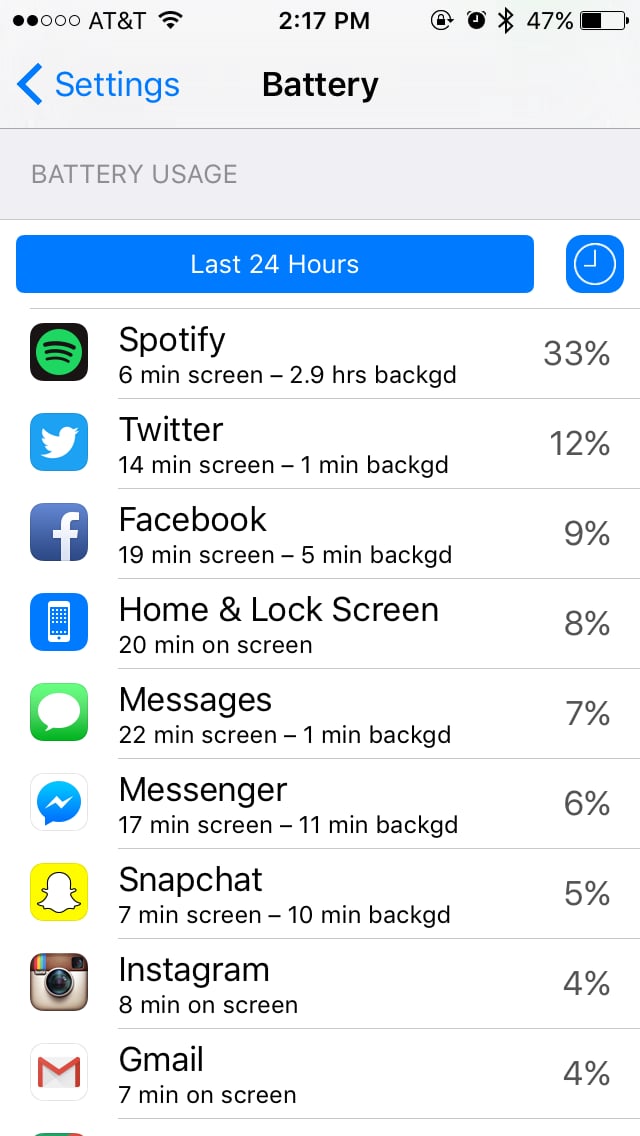 See Which Apps Are Messing With Your Battery
While you've been able to see just which apps consume a lot of your battery, you can now also find out how long you actually stared at and used each app.
12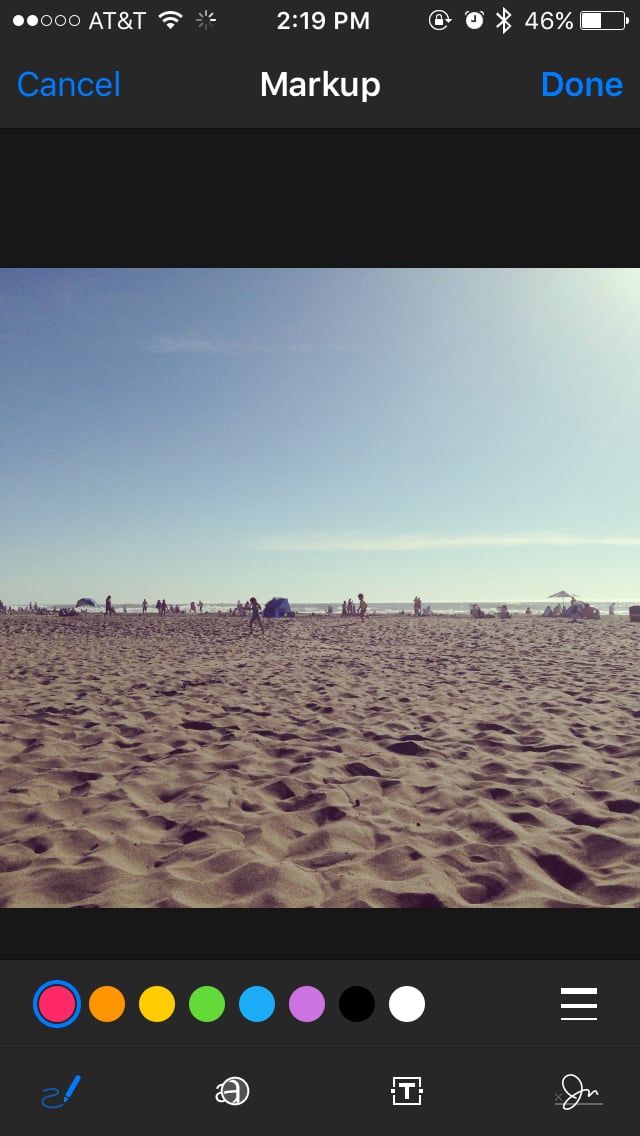 Draw on Photos
Available only in Mail, you can attach a photo and do several actions with it just by by pressing down on it and choosing "Markup." You can draw in different colors, add a signature, place a text box, and magnify a certain part of your photo.
13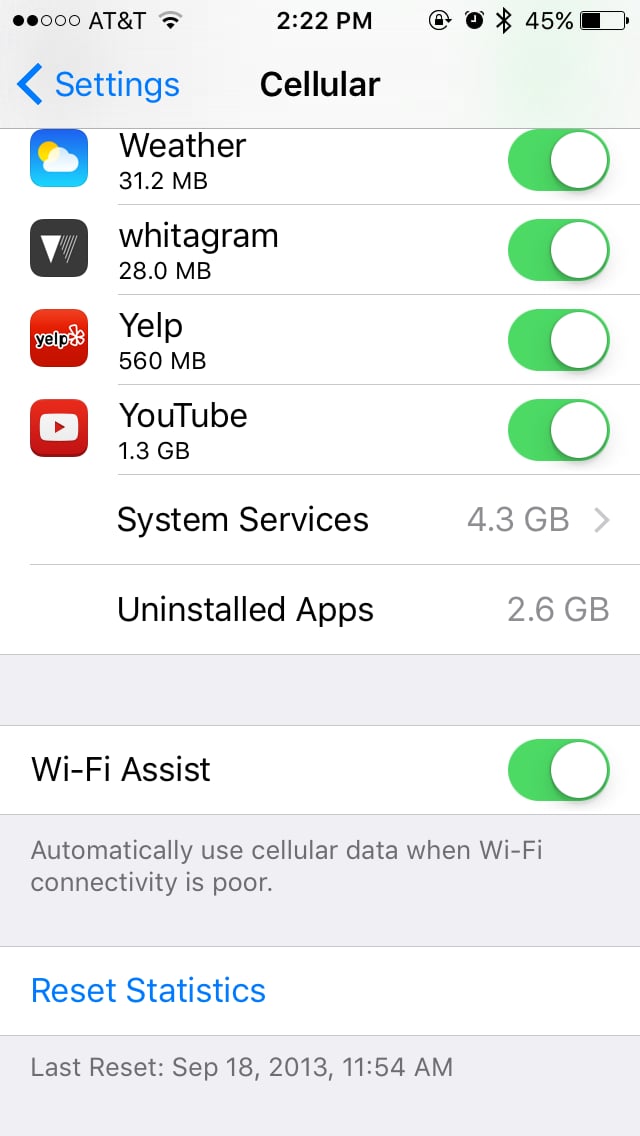 Change Over to Cell Service Without Doing Anything
Losing WiFi is annoying, but having to turn it off before your phone connects to a cellular network is more annoying — not anymore though. WiFi Assist, which is automatically turned on when you download iOS 9, will do this feature for you.
14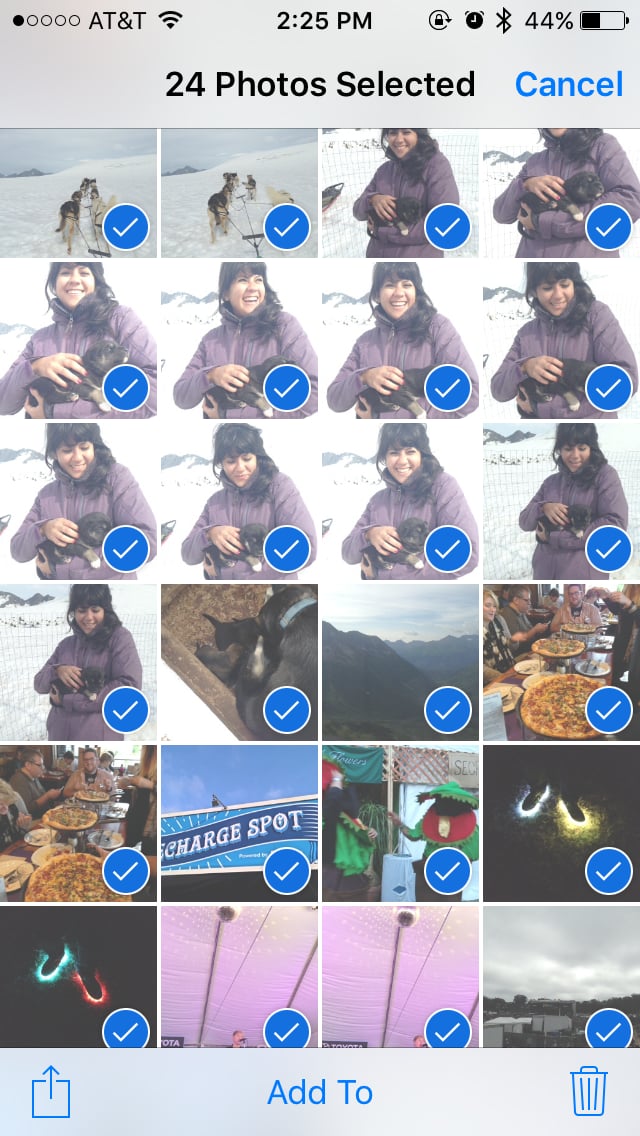 Easily Select More Than One Photo
Instead of having to tap on every single photo, you can simply press Select and drag your finger across as many photos as you want.
15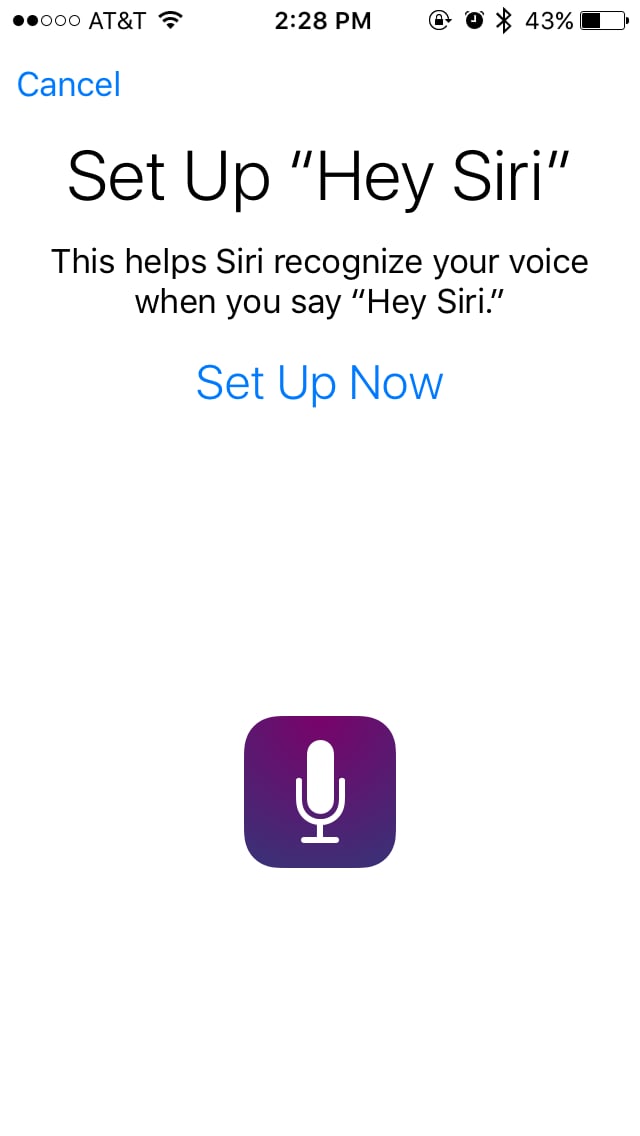 Use "Hey Siri" Now Unplugged
If you're hands are occupied, you can now set up the "Hey Siri" function and use Siri hands-free, without being connected to a power source.
16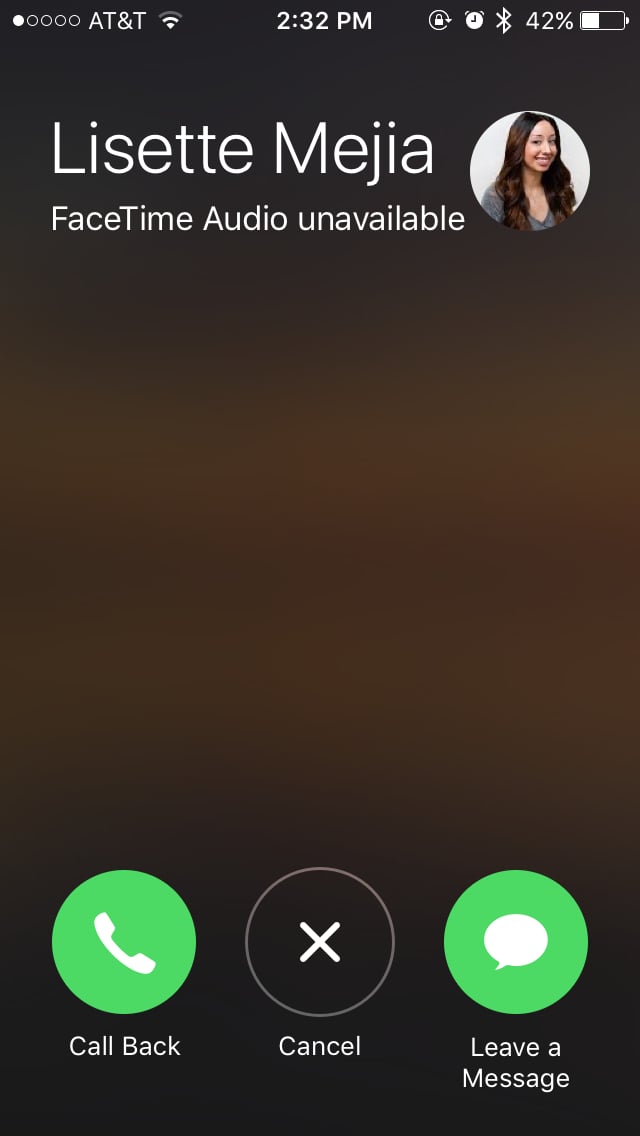 Leave a Message on FaceTime
It's not a video message, but you do get the option to send a message to a friend who's missed your FaceTime call.
17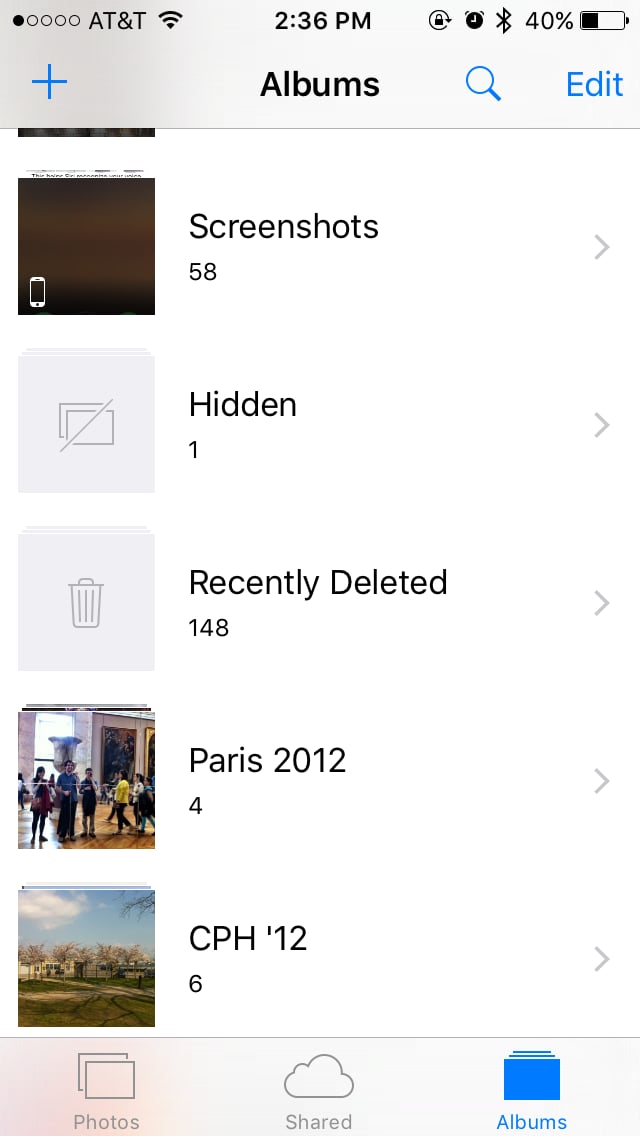 Hide Your Photos in Camera Roll
Another new folder comes to Photos, specifically so you can hide private photos from your regular Camera Roll during all those times someone goes through your phone.
To hide a photo, just tap on a photo in your Camera Roll, click the share button, and at the bottom you'll see a Hide button.
18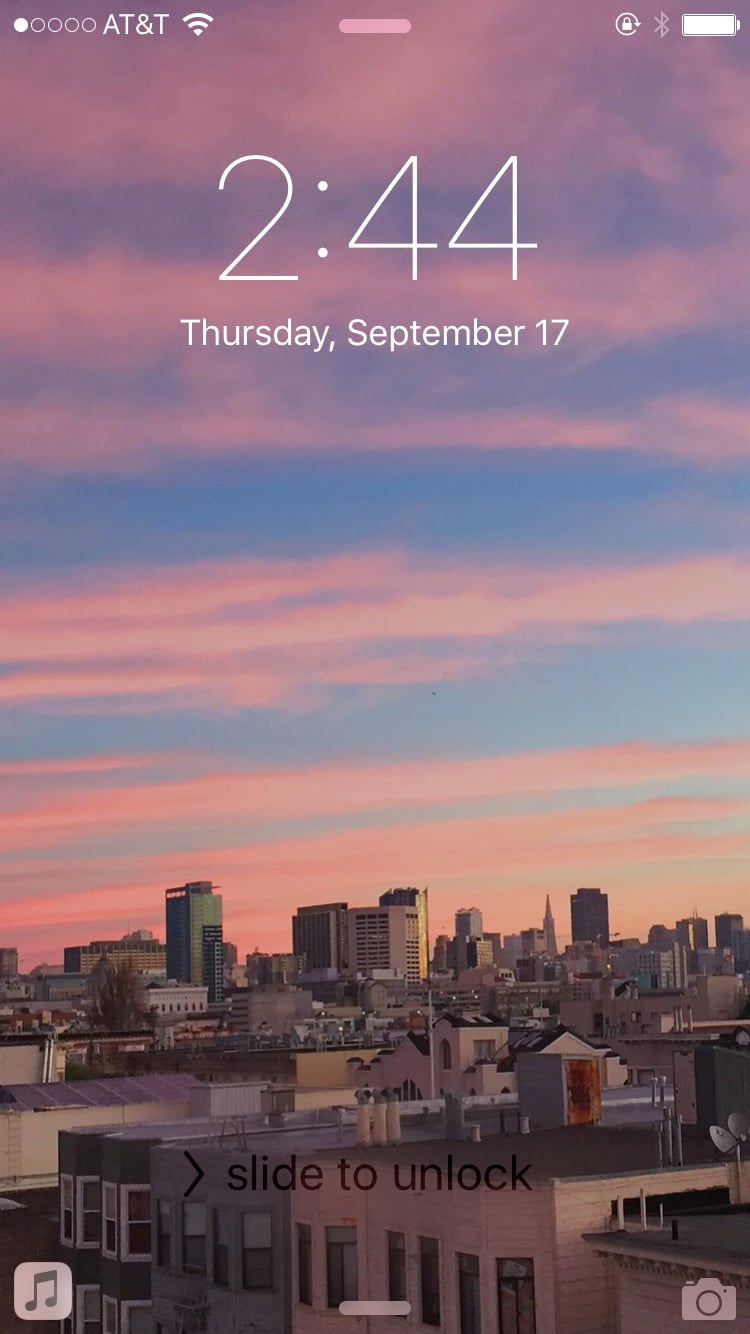 Get Audio Suggestions
Now, when you plug in your headphones, an app will appear that will suggest some sort of audio usage — like Music.
19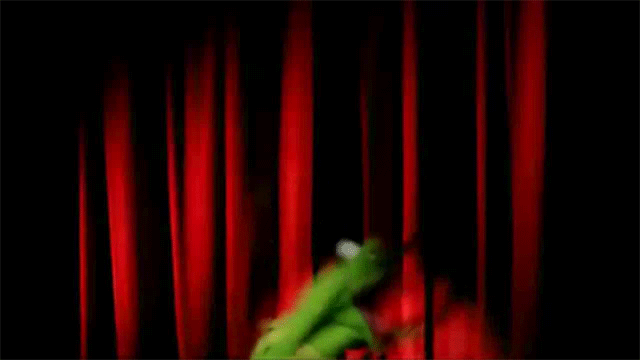 Aren't you excited to try them out?!