j5create Multitasking Wormhole Station at CES 2012
Multitasking Media Through the Wormhole
Be it a work or personal computer, the task of transferring large media from one computer is usually much more complicated than the simplicity of the request. Two products from technology accessories company j5create promise to make file exchange as simple as a trip down a wormhole. A recipient of a CES 2012 Innovation Award, the Wormhole Station is a laptop docking station that shares the keyboard and mice functions across two computers simultaneously for drag-and-drop file transfers at superfast 5Gbps speed, which the company claims is about 160 songs per second. It includes outlets for USB 3.0 and memory card readers so that media from other devices is just as easily shareable among two desktops.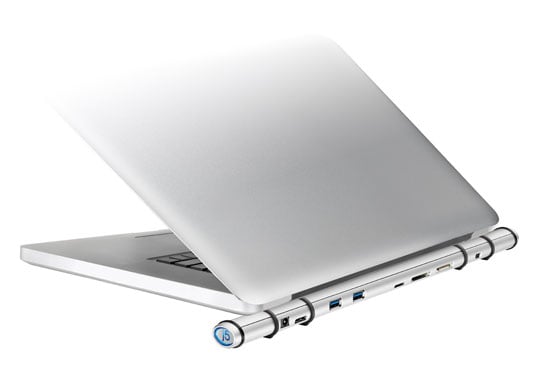 Should computer-to-computer file transferring be more of an occasional need — updating mom's iPhoto with pictures of the annual family vacation stored on your computer, for instance — opt for the Wormhole Switch. The single USB cable shares files of up to 480Mbps across laptops, desktop computers, Android devices, and iOS devices; no extra software needed.
The Wormhole Station is $130, and the Wormhole cables range in price between $25 for a PC-to-PC set, $30 for PC-to-Android, and $35 for Mac compatibility. Does Wormhole sound like an easier solution to the common flash drive or external hard drive or the how-do-I-share-content dilemma?