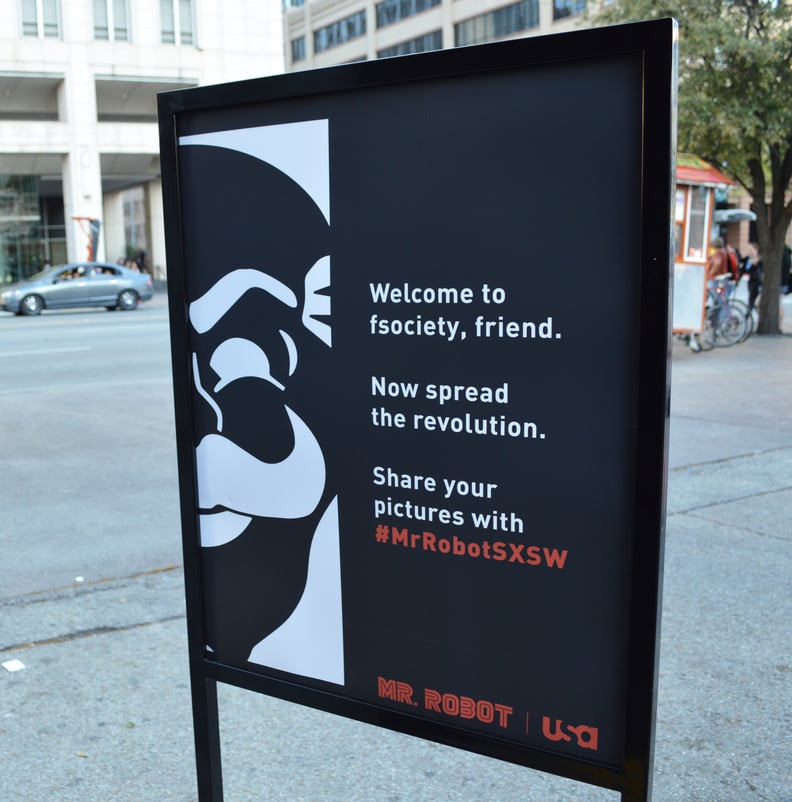 POPSUGAR Photography | Ann-Marie Alcántara
POPSUGAR Photography | Ann-Marie Alcántara
At this year's South by Southwest Festival, many of the panels focused on issues related to privacy around the Internet and our smartphones. One fan experience that brought that to life was the Mr. Robot installation.
The popular TV show centers on Elliot Alderson, a young computer programmer who by night is also part of a hacker group called fsociety. The show won two Golden Globes this year and is coming back for a second season that will focus on the fight between the local government and encryption, the show's creator revealed at a panel. Yes, we know — it's almost like TV shows are now predicting real-life scenarios.
At the festival in Austin, TX, the fan experience focused attention on how much privacy we're giving away to social media — through some fun giveaways and rides. Look ahead to see photos of the event. Fair warning, you might be compelled to watch Mr. Robot and question your own thoughts on privacy.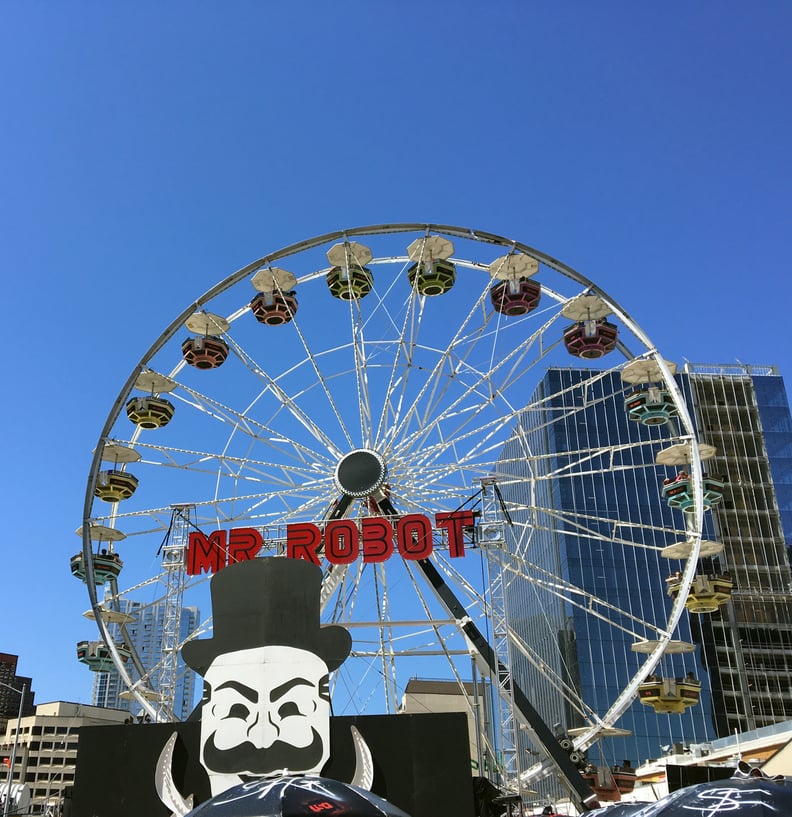 From a block away, the Mr. Robot Ferris wheel was all you could see.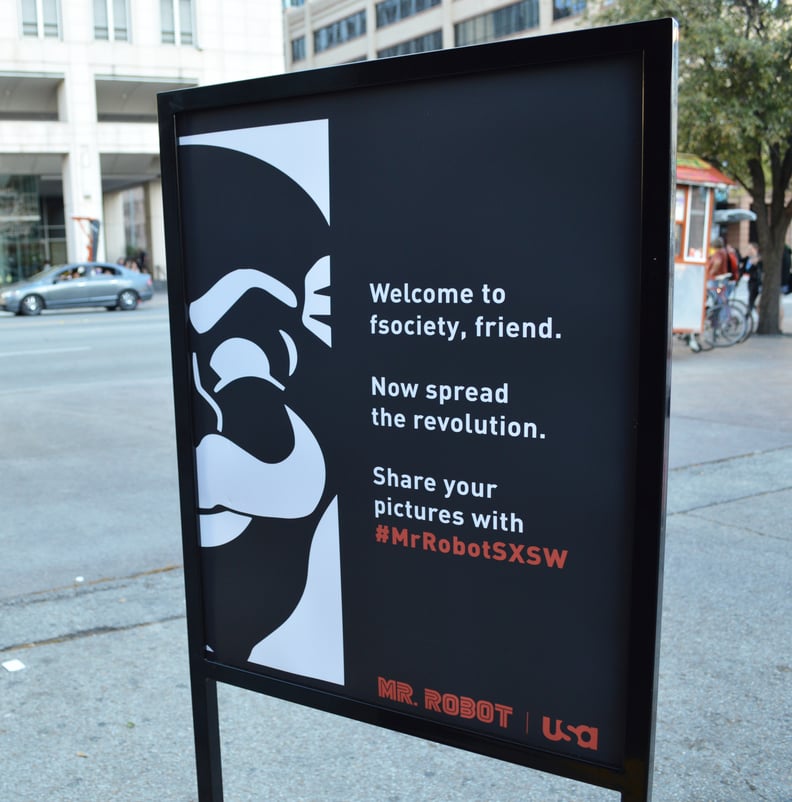 Upon arriving to the location, you were welcomed to fsociety.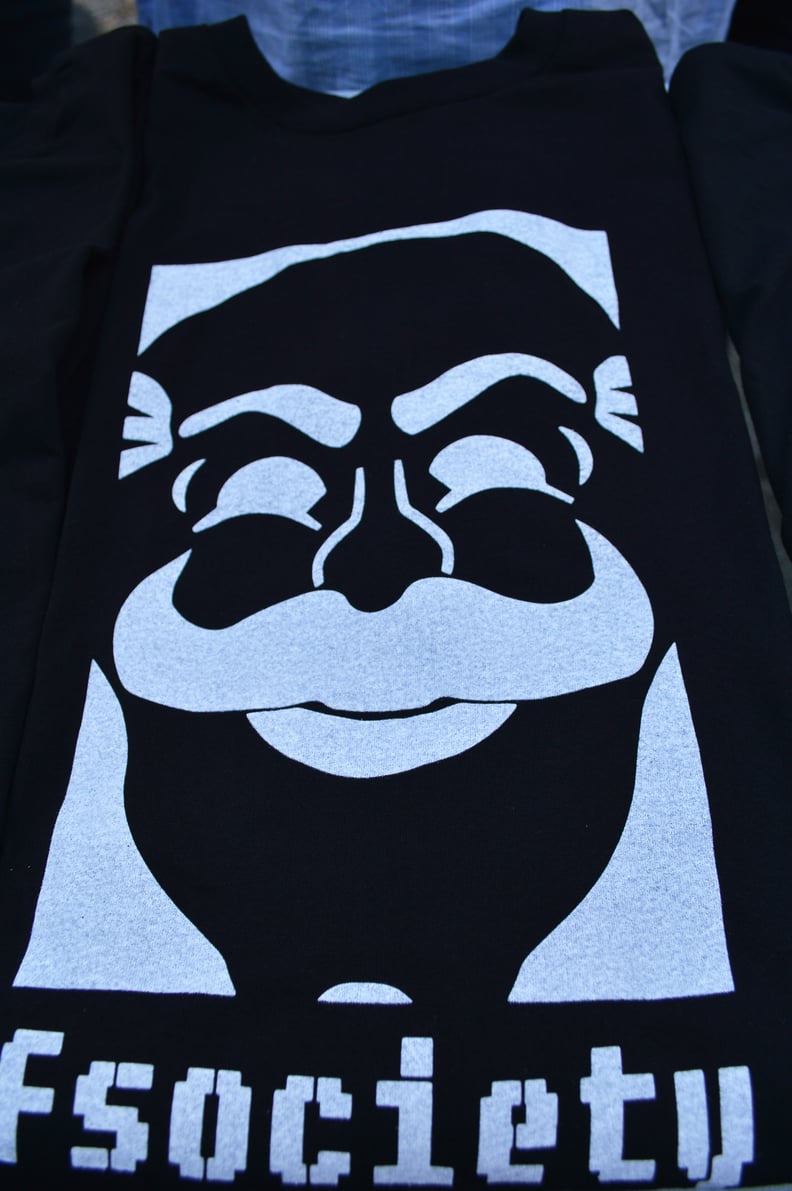 A major giveaway included screen-printed t-shirts with various symbols from the show.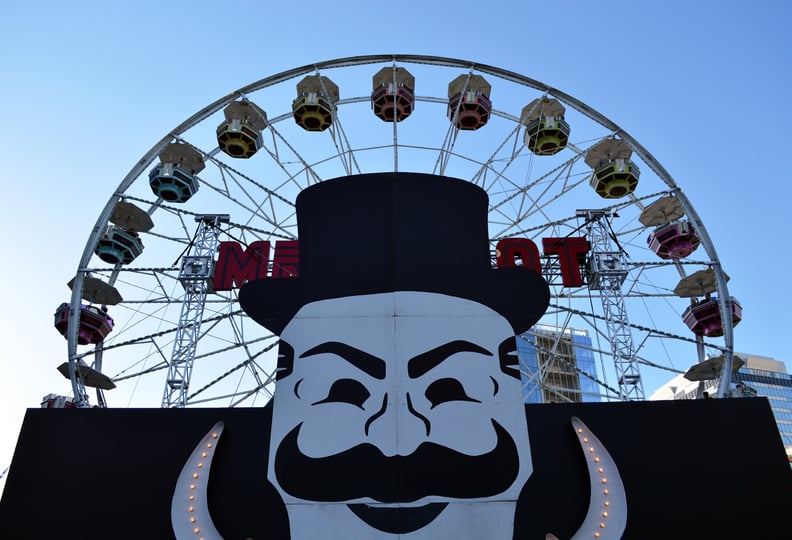 As you entered the line for the Ferris wheel, you couldn't escape Mr. Robot's stare.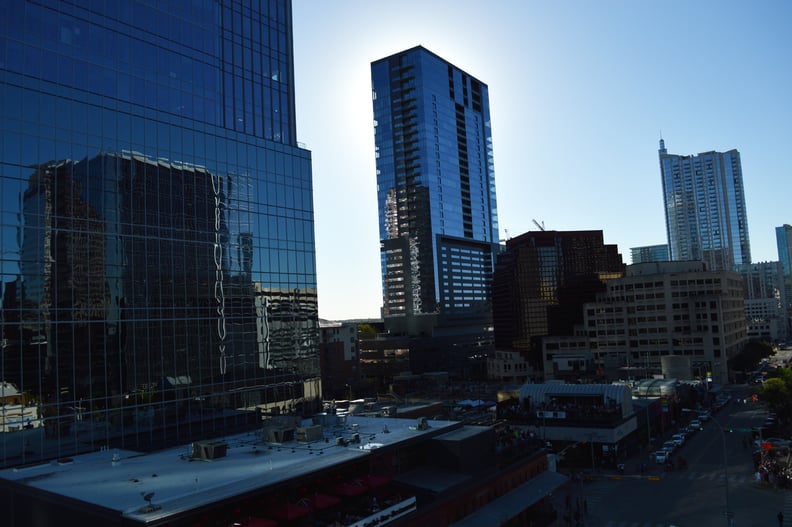 You also saw the amazing view of downtown Austin — also known as the society that needs help around privacy.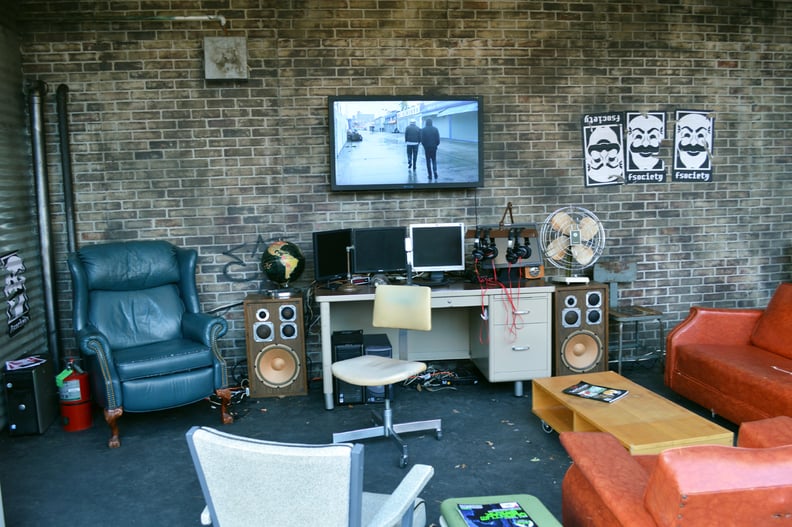 Fans could also experience a hacker room while watching episodes from the first season.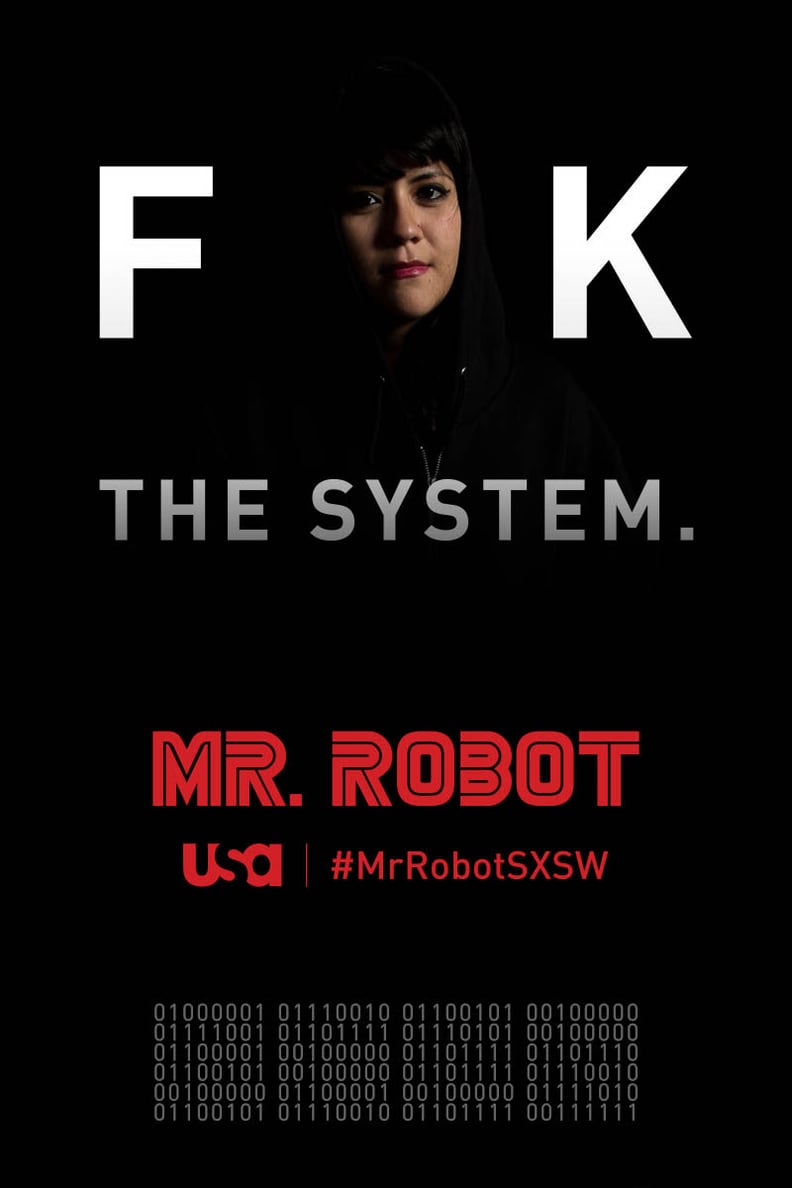 And you could take your own photo that explained how you felt about the world.
Anyone could don a black hoodie, pose with a Mr. Robot mask, and either choose "F*ck the System," "F*ck Society," or "F*ck Social Media."