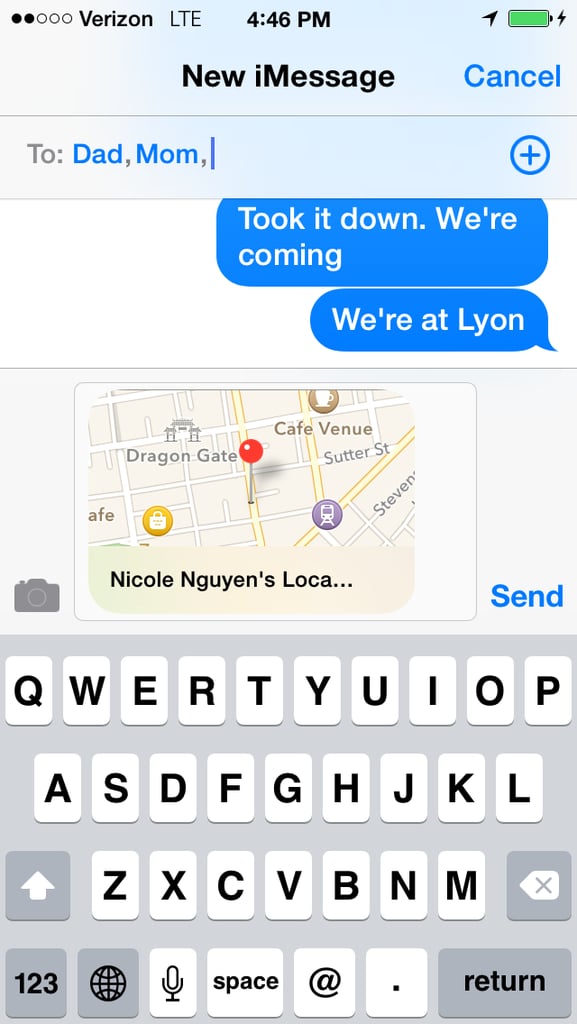 4
Send a precise location.
This is a neat little feature in both Apple Maps and Google Maps. In Apple Maps, you can send your current location by selecting the arrow in the bottom left, then tapping the share button on the bottom right (looks like a rectangle with an arrow coming out of it). Select "Message" and it'll text a map image to your contact.
In Google Maps, press down and hold anywhere on the map to drop a pin. Tap the pin and select "Share" on the right, then Message. You can also tap "copy to clipboard" and paste that unique URL link into a text.
Photo: Nicole Nguyen