Samsung's 2 New Galaxy Phones Are Here — and 1 Feature Is INSANE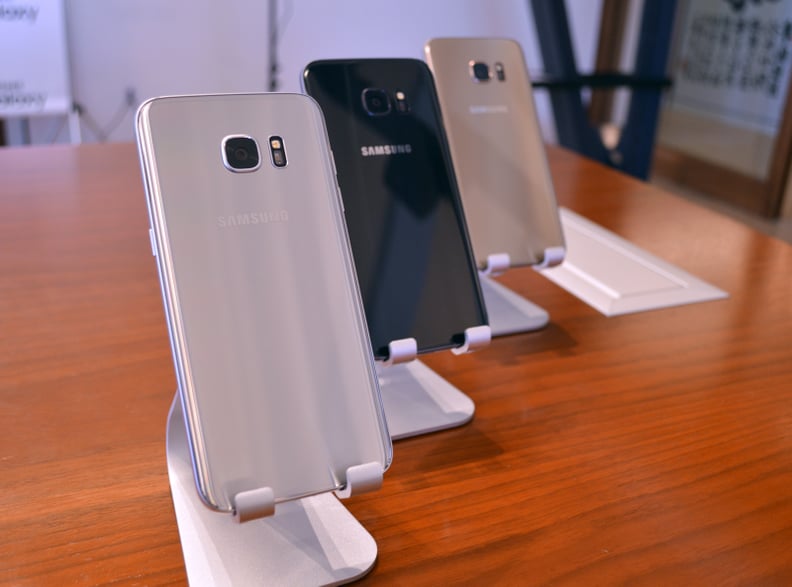 POPSUGAR Photography/Ann-Marie Alcántara
POPSUGAR Photography/Ann-Marie Alcántara
At an event right before Mobile World Congress kicked off in Barcelona, Spain, Samsung announced two new additions to its smartphone lineup — the Galaxy S7 and the Galaxy S7 Edge — and they've officially launched today! The two phones are not too different from the Note 5 and the Galaxy S6 Edge Plus (which were released in Fall 2015). The key change, however, is that the new phones are smaller and made for people who want all the capabilities of a big phone but in a more compact size.
Most notably, the new phones have an IP68 rating. This means they have a high dust- and water-resistant rating — making them essentially waterproof and dustproof (see pictures ahead). The Galaxy S5 had these features, but they disappeared with the S6, making their return even more exciting.
Here are the other new details and improvements these two phones will bring — several of which were leaked earlier this month.
Screen size: 5.1-inch screen on the S7 and 5.5-inch on the S7 Edge.
Camera: 12-megapixel rear-facing camera and 5-megapixel front-facing camera.
Expandable memory: Both phones will come with a microSD slot for additional memory storage up to 200 GB.
Game mode: Both phones will boast a new feature called "Game Mode." This will optimize your screen for longer game play with no interruptions.
Water resistance: The phones can be submerged in five feet of water for up to 30 minutes, according to Samsung.
Wireless charging: Ultrafast charging without any cords will be available on both phones. This was previously only available on the Galaxy S6, Galaxy S6 active, Galaxy S6 edge, Galaxy S6 edge+, and Galaxy Note5 without buying any additional hardware.
Processor: The Qualcomm Snapdragon 820 is now 30 percent faster than Galaxy S6.
Storage: 32 GB for both models.
Colors: The S7 will be available in Gold Platinum, Black Onyx, and White Pearl (not available in the US for the Galaxy S7). The S7 edge will be available in Gold Platinum, Black Onyx, and Silver Titanium.
Price: Samsung Galaxy S7 ($680-$695 depending on wireless carrier). Samsung Galaxy S7 Edge ($78-$795 depending on wireless carrier).
Ahead, check out photos of the devices, and decide which one you want to get.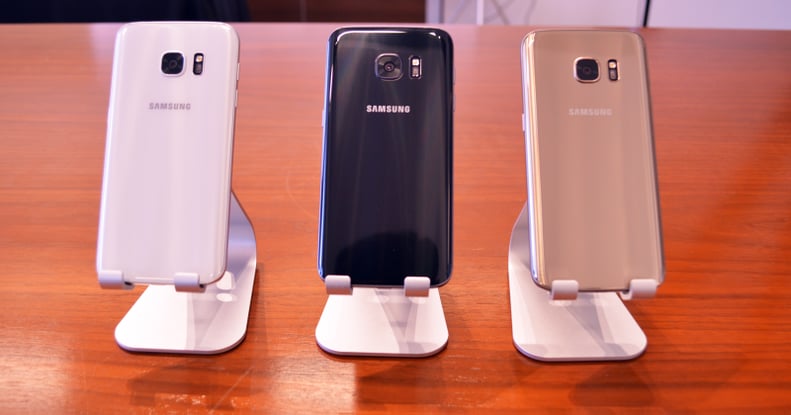 Meet the Galaxy S7.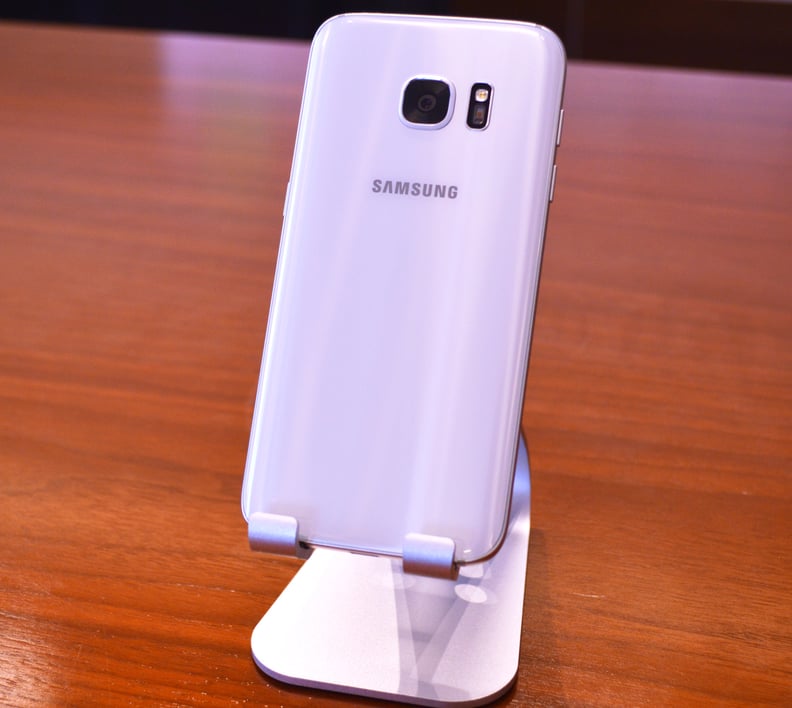 A peek at the white pearl model.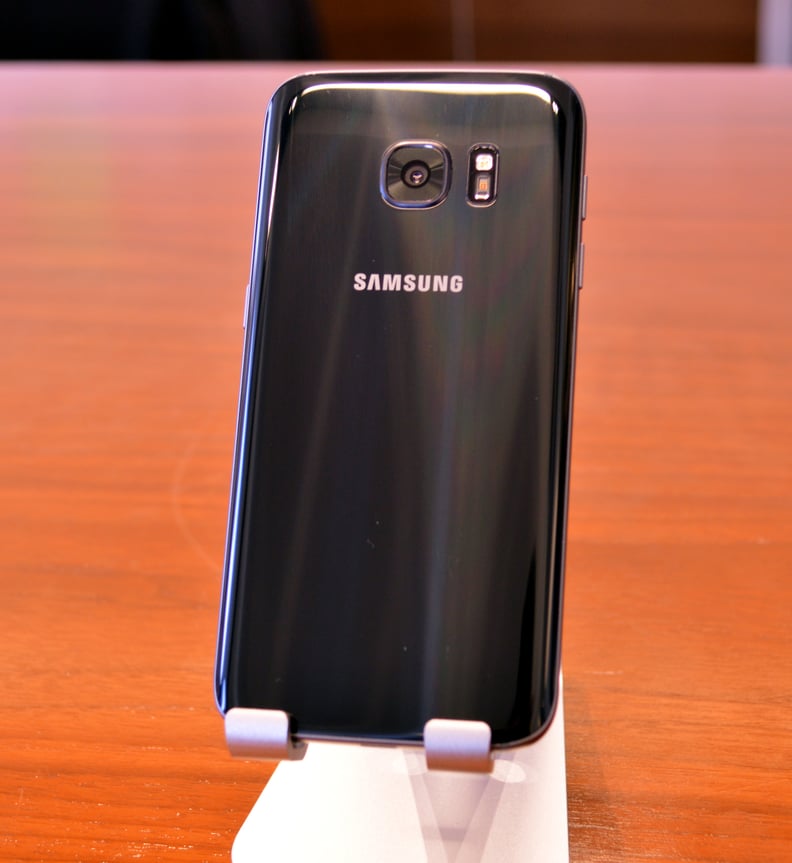 The black onyx model is a sleek option.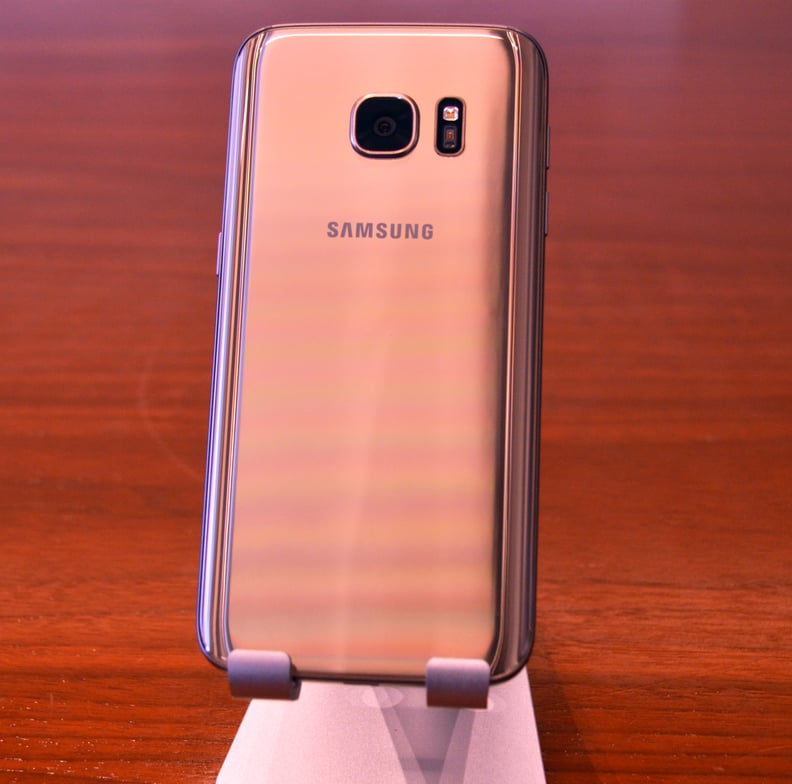 The gold platinum is all about the shine.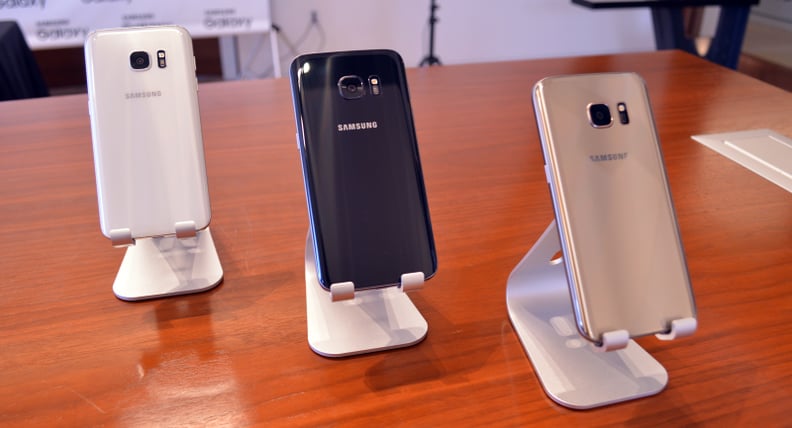 Another look at the S7 family.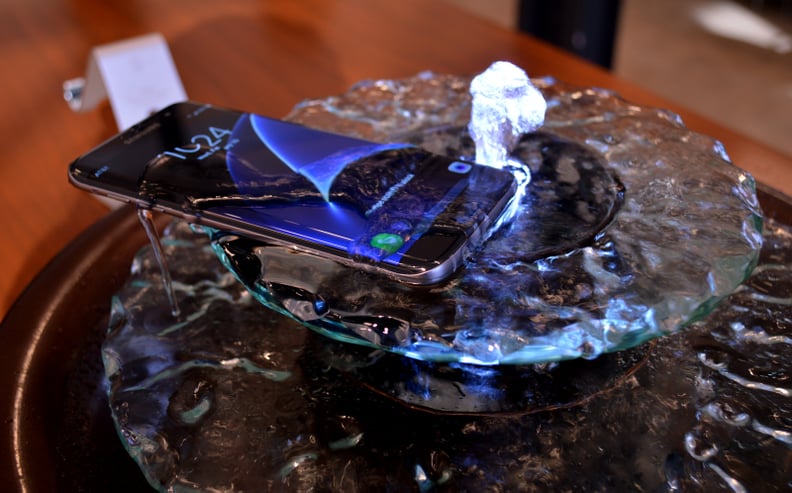 Both phones can withstand immense water.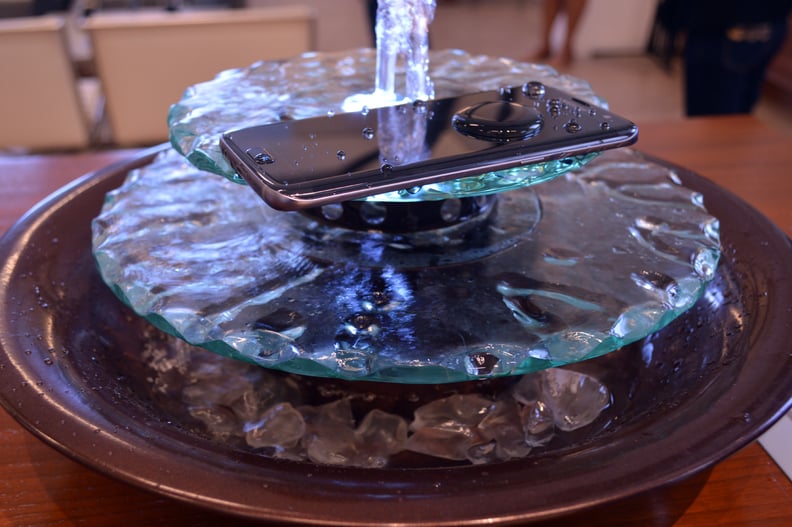 How unbelievable is this?!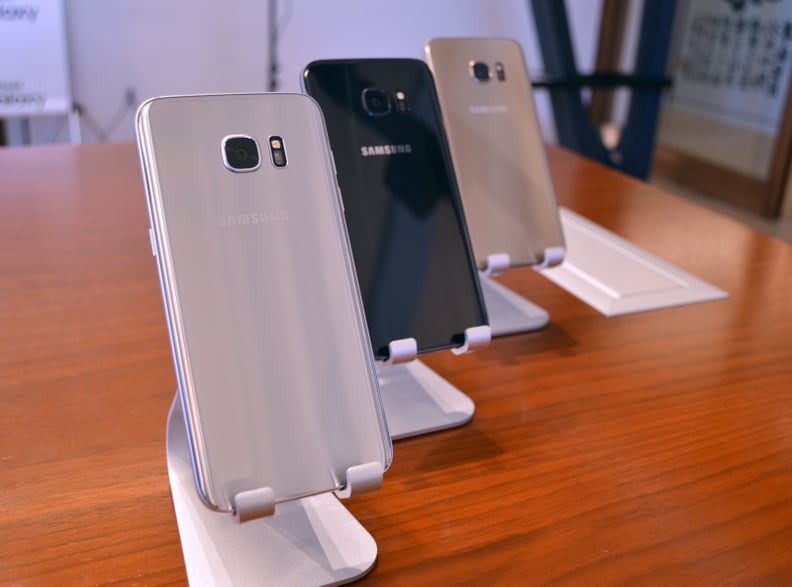 Now, meet the S7 Edge.
Here's the silver titanium.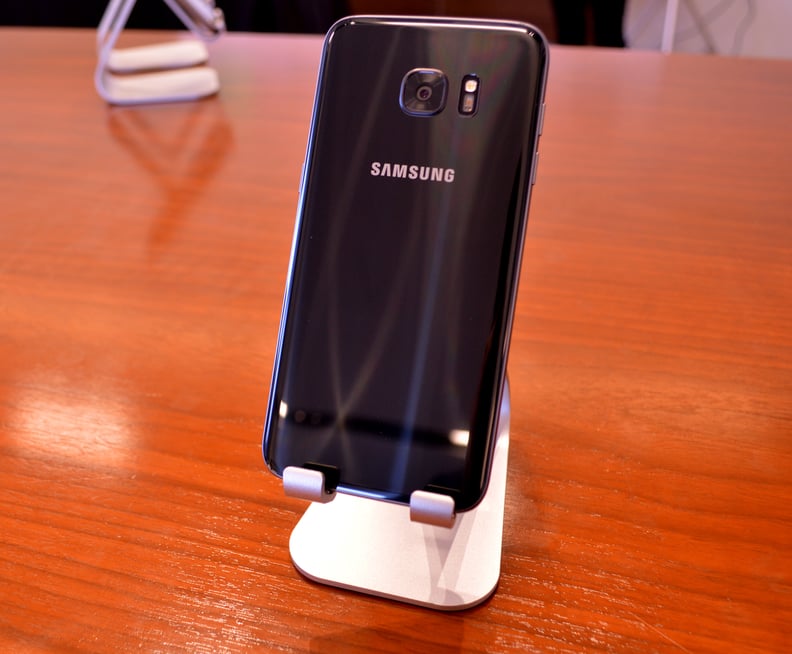 The black onyx model on the S7 Edge.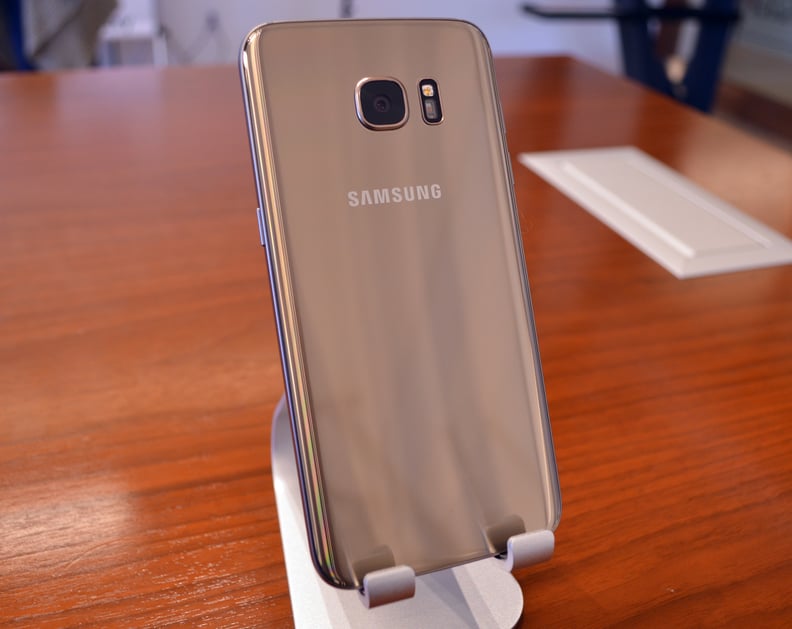 The gold platinum looks even shinier on the S7 edge.