The Most Beautiful Way to Organize Your Android Apps
There's a new solution for your smartphone's disorganized app chaos. It's called Yahoo Aviate, an Android app that takes over your phone's home screen and automatically sorts apps in its clean, beautiful layout, so you'll always find what you need.
Aviate is pretty smart, too — it'll offer you information you need depending on where you are. On your way to work? Here's your estimated commute time. Need to call into a conference? No need to type in codes; Aviate will do it for you. Heading to dinner? A shortcut to the Uber app is one tap away.
Yahoo CEO Marissa Mayer announced Aviate, the "intelligent home screen that simplifies your phone," at CES in January, and the app is finally coming out of beta and launching worldwide, to all Android users, today.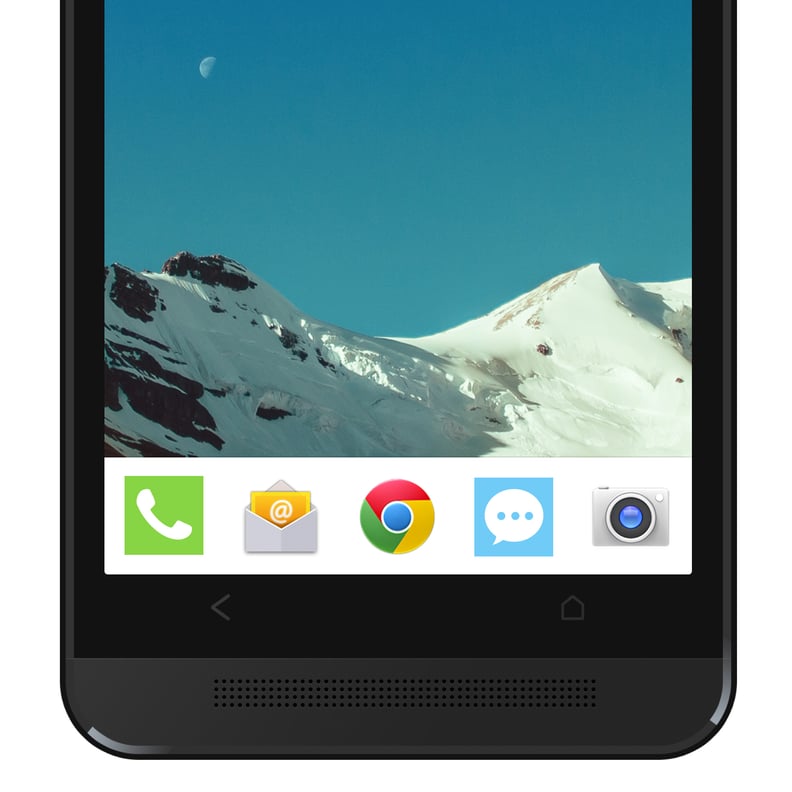 Just how clever does your phone get with Aviate? It first creates a new-look home screen, with your most-used apps immediately available at the bottom, apps by category (social, music, work, etc.) with a swipe to the left, and all apps visible with another left swipe. The real intelligence comes through using signals such as WiFi, GPS, and accelerometer gathered by your phone to then push information to your home screen as you might need it.
It's similar in many ways to Google Now but gives users the appearance of a full-phone customization.
Just some ways Aviate will make your life easier:
1. It organizes your apps beautifully.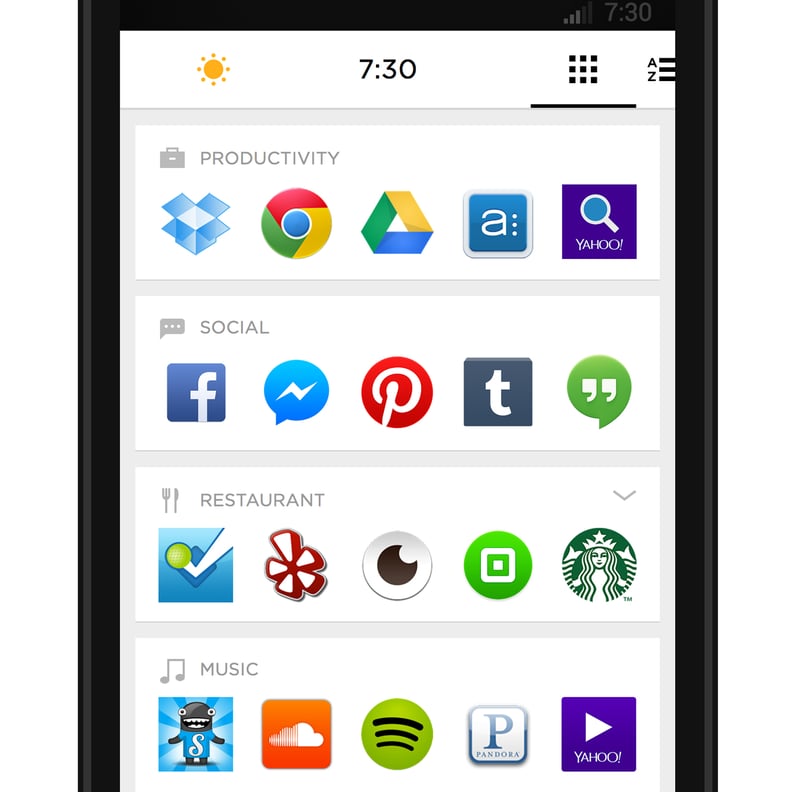 2. It's a traffic notifier, calendar, sleep tracker, and alarm all in one app.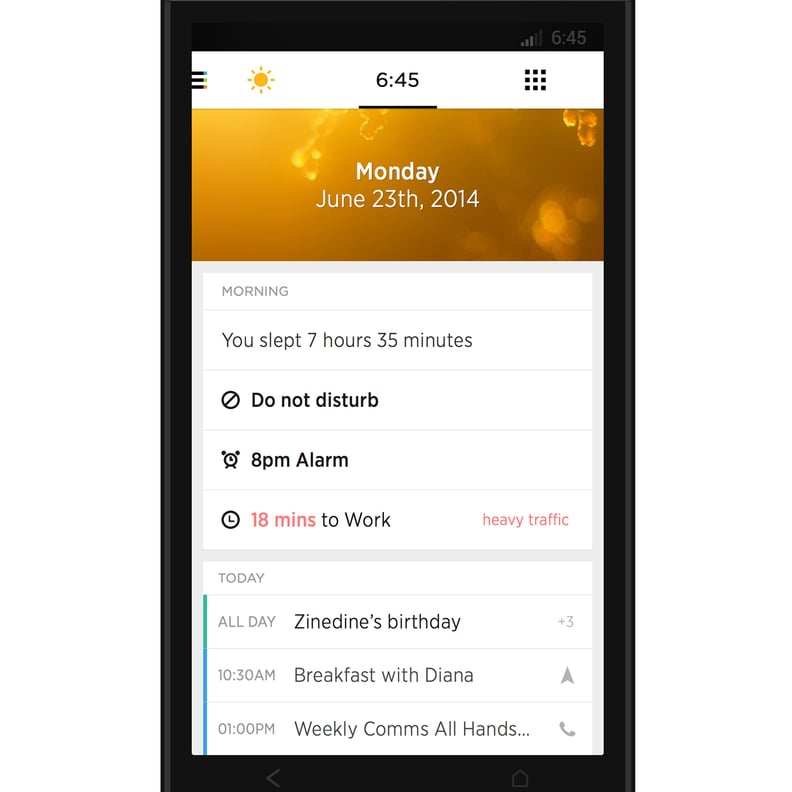 3. Your news and the weather, right away.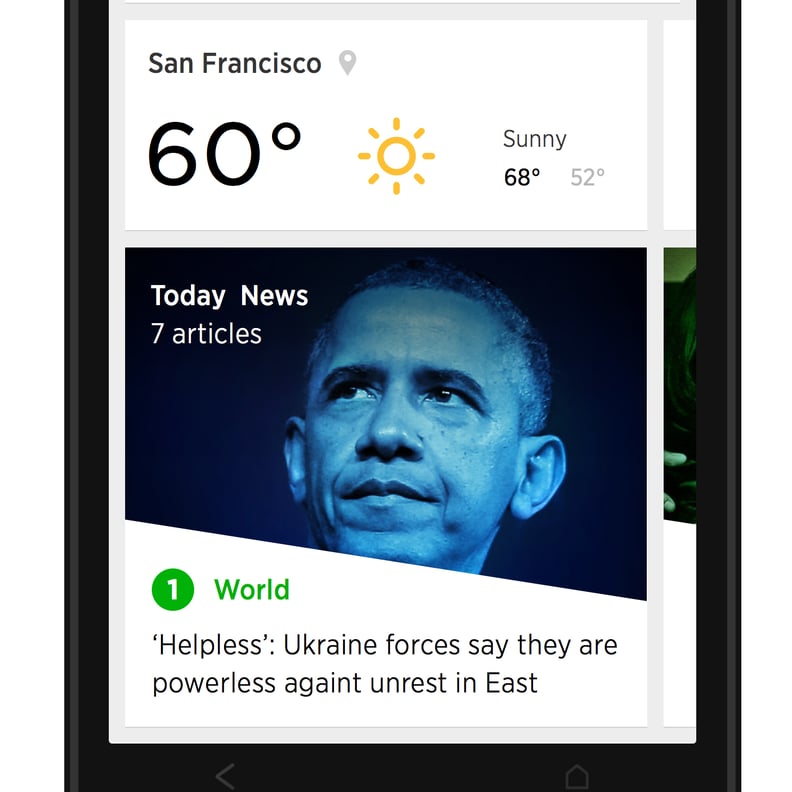 Finally, your smartphone will get you. Would you let Yahoo Aviate take over your home screen?