April Martucci Travel Meditation Tips
3 Meditation Mantras to Stay Grounded Through Your Travels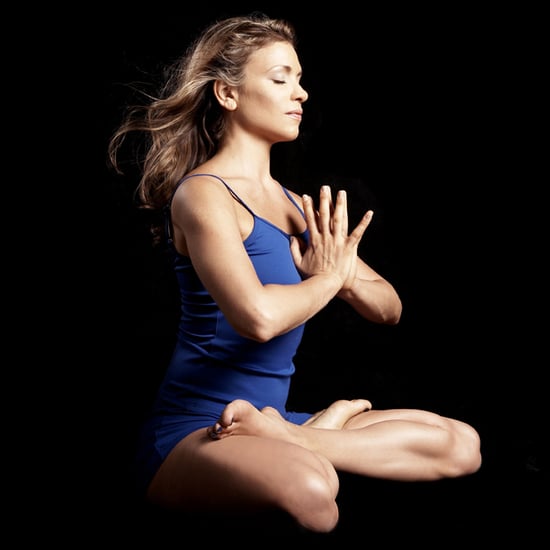 It's nearly one of the most tumultuous times of the year: holiday travel season. While it's still a few weeks out, setting specific intentions and making good habits before a trip can help things go more smoothly than you could have imagined. While studies have shown that meditation lowers stress and improves attention, I chatted with Manhattan-based yoga teacher and meditation specialist April Martucci of FireDragon Yoga about specific tips to take into the holidays.
Consistency Over Intensity
April explains, "Even if someone does it [meditation] for five minutes a day, it's better than doing it for one hour once a month." Like any other activity or healing art, you're going to have to show up for yourself and commit. Luckily, a few minutes a day is all it takes in the beginning, and recognizing that a practice takes time to develop. Committing to regular meditation now will help you stay centered once the craziness of the holidays set in.
Press Pause
When I asked April about what meditation brings to the table other than sheer relaxation, she took a minute to collect her thoughts and explained that "meditation teaches us to pause. You're learning how to refrain. So many times our biological impulses are on overdrive and we're doing things without any consciousness." When issues arise, April herself uses a specific technique to calm down. She takes a "simple mudra (sacred hand symbol): left hand on your heart, right hand on your belly." Not only is this mudra very nurturing, but you're also physically holding yourself back from reacting. Take a few deep breaths here, and you'll feel better in no time. Taking a step back helps to better look at the situation — and not fly off the handle — when things don't go according to plan.
Keep reading for one more meditation tip for stressful family gatherings.
Envision the Experience
If we head into family time with preconceived notions of how everyone will react, it's going to go just that way. Instead, April stresses that holding space for the scenario in meditation can help; "Consciously think about how you want this trip to go. Who do you want to be when you get there?" If you envision yourself and the way you want things to play out, you "have the power to bring that energy into the scenario, and manifest what actually occurs." There is so much power in positive visualization — you've just got to try it out for yourself.