Can Vacation Flings Turn Into Real Love?
Has a Travel Fling Ever Turned Into Real Love?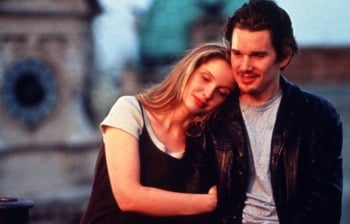 Traveling can put us in a relaxed and fearless mood, making us more open to love than we normally would be. And if you make it to a foreign country, a romantic accent can easily do you in.
Now that we're well into Summer and vacation season, the Daily Mail wants to remind us that our holiday seducers might not be the real deal. A middle-aged Englishwoman's trip to the Middle East is presented as a cautionary tale. While there, she fell in love with a young Syrian tour guide, only to find out when she came back to visit that he had zero interest in her, while she still was madly in love. In this story you could replace middle-aged travelers with American study-abroad students. It's easy to get caught up in romance while traveling.
But maybe some local lovers are different. The article goes on to say that a "recent survey" showed that a third of people have a holiday romance, and apparently 10 percent of the flings lead to marriage. Say what? Since they don't really give much details about this "survey," I'll do my own: has one of your vacation flings ever turned into something more?