The Cheapest Time to Travel This Winter
The Best (or Cheapest) Time to Travel This Winter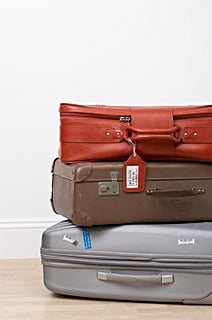 If you've been planning your year-end travel plans and are discouraged by the sky-high prices for flights and hotels, maybe you just need to change the dates. If you plan a trip for the first two weeks of December, it'll be less costly and crowded because of the brief travel lull between Thanksgiving and Christmas. The Wall Street Journal says:
This allows for a rare triple threat of deals on airfare, hotels and car rentals. On airfare alone, you can save up to 25% the weeks of Nov. 28 and Dec. 3, compared with what you would spend the week of Christmas, according to search engine Bing Travel.

If you don't mind a cooler climate — but not ski destinations — there are big discounts in the Pacific Northwest, such as Seattle. Western Canada, specifically Vancouver and Calgary, will have good offers on airfare and hotels. Vancouver, for instance, is still facing vacancies in hotels built and renovated for the 2010 Winter Olympics.

Those looking to get away from the cold can find deals on all-inclusive packages — typically including airfare, hotel, transportation, food and drinks — to Jamaica, the Dominican Republic and Mexico, especially resort areas like Cancun, the Riviera Maya and Los Cabos. A round-trip flight between Ft. Lauderdale, Fla., and Cancun and seven nights in a hotel from Dec. 5 to Dec. 12 was recently going for about $1,127 per person, according to travel site Orbitz.com. The price jumped to $2,102 for travel Dec. 26 to Jan. 2.
Although prices will be dropping across the board during this time, major tourist destinations like New York and Paris are more likely to stay constant because of their popularity. Do you ever travel during this period to save?