David Cameron's Baby Arrives Three Weeks Early
Vacation Was Prime Time For David Cameron's Baby to Arrive!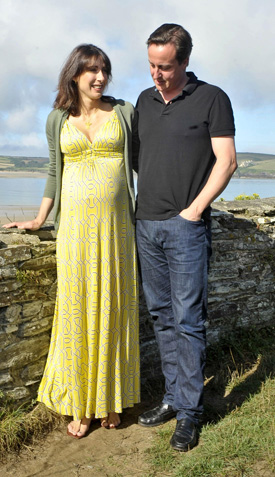 Birth plans are made to be broken especially when a mama-to-be's water breaks! British Prime Minister David Cameron's fourth child was born yesterday while the family was on holiday! The crew was 270 miles from London when his wife Samantha went into labor three weeks early. After rushing to the local hospital, Florence Rose Endellion Cameron was born via c-section.
Last year, the American College of Obstetricians and Gynecologists deemed it safe to travel by air during an uncomplicated pregnancy. How close to your deliver date were you willing to travel?