Do You Bring New Clothes on Vacation?
New Duds or Well-Worn — What's Your Vacation Style?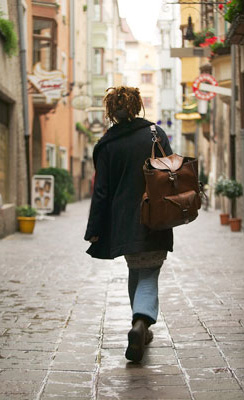 In our efforts to Get Fit For 2010, some friends and I took advantage of the balmy — well, for SF — temps over the weekend and went for a long walk. A jaunt that may or may not have intentionally ended in an area with super cute boutiques. While I settled for window shopping only, one of my pals settled on a lovely dress. As we waited for her in the checkout line, another friend commented how great it was that she could wear it on her upcoming trip . . . to which she retorted, "Oh no, why would I wear something new there? I don't know anybody."
This started a friendly debate that I'd love to extend to all of you: while some people grew up with clothes specially purchased for vacation, others used this time for old favorites and kept the new pieces for a hometown debut. Now I'm sure you have at least a few items falling into each group, but which description fits most of the clothing that you bring along?