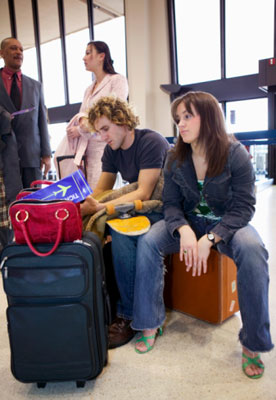 If you're staying near the airport or don't mind getting there a bit early, it can pay to play this waiting game.
Or make that . . . could? Last week American Airlines announced it would start charging $50 to fly standby within 12 hours of an originally booked flight. While it's just one airline for now, that's how the checked baggage fees and blanket/pillow costs began as well.
I've got a good friend who stands by to fly all the time, and her tactic comes when her preferred departure is more expensive than another flight that day. She'll check availability for the one she ideally wants and bank on there still being space come takeoff time. While the free option still appeals, the fee does have one advantage that I see — it can be paid and confirmed before you even get to the airport, making there less wait and less cost than a standard change charge instead.
Have you ever flown standby? Let me know if you'd now be willing to pay in the comments below.