Do You Send Actual Postcards?
Did Technology Kill the Postcard?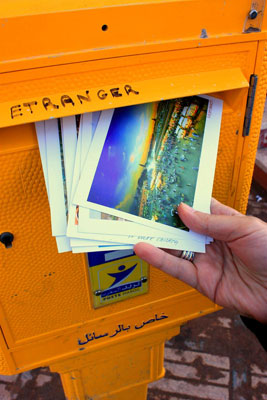 While I remember gleefully picking out postcards to send to my pals as a kid, it's been quite some time since I've dropped a card at the post office on my travels. Nowadays, it's easy to share pics on Flickr and Facebook or even snap photos via the iPhone and send digitally using Postcard Express or as a hard copy with Postino.
Sure, I still see full racks of these notes stocked in stores, but is that supply a telling tale of novelty worn off? My mom happens to be a fan of sending these on vacation — even to me — yet she grew up in a different generation, and it's not like she has a smartphone with a camera to use the alternative. Either way, postcards could be a nice way to show friends you're thinking of them without spending a ton of cash, but is the gesture lost on this generation?
Flickr User: austinevan