Dogs Relieve Stress at Airports
Dogs Make Holiday Air Travel Better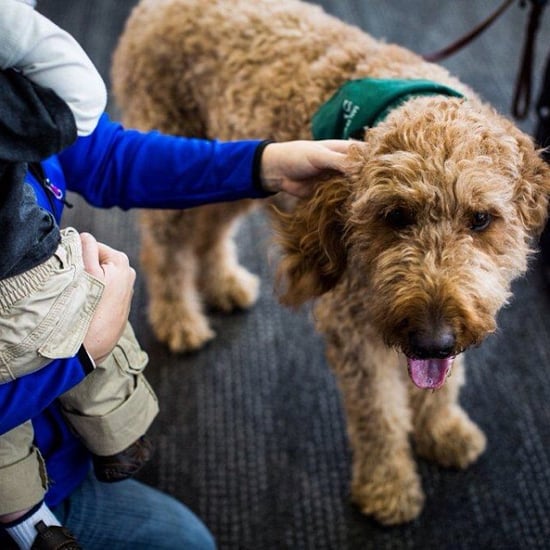 Several airports across the country have finally realized that dogs really do make anything better — even being stuck in an airport. These airports are now supporting teams of trained dogs to walk the terminal to spread a little canine happiness.
The Wag Bigrade, certified therapy dogs and their volunteer handlers, can be found at San Francisco International starting in December. Donning vests with "Pet Me!" emblazoned on the sides, the dogs will calm the frazzled nerves of travelers courtesy of San Francisco SPCA's Animal Assisted Therapy program. And travelers are encouraged to interact with dogs and enjoy a quick little cuddle.
Other airports participating include Los Angeles International with the Pets Unstressing Passengers (PUP) Program, and AmbassaDogs at Fort Lauderdale-Hollywood International Airport. And there's the K-9 Ambassador Team walking the terminal at Miami International this holiday season.
Sure, it's not a voucher to a high-end hotel when your flight gets canceled, but a little time with a furry friend sure displaces stress and makes things just a little better. If you're flying through any of the above airports during December, make sure to keep an eye out for the helpful pups!