Honeymooning in Japan 2010-06-22 03:47:17
A Geek's Honeymoon Guide to Tokyo, Pt 2: What to Bring
Yesterday, I gave you an overview of when to plan your geeky honeymoon to Tokyo, and now I'll tell you what you should bring. Although I have plenty of travel faves, there are a few essentials you'll want to pack along in your suitcase or backpack.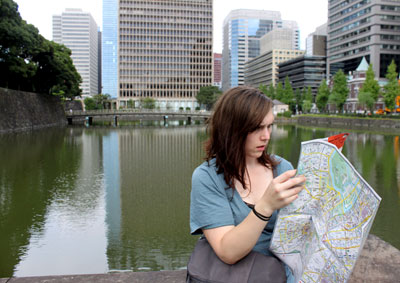 For example, if you don't speak Japanese, a few translation apps can be a lifesaver when you are navigating the subway. It's a very complex, yet advanced system underground, and it's easy to get lost and confused. Google Goggle's new translation feature is perfect for your trip abroad — just snap a photo of what you want translated, and Google Goggles will do the heavy lifting. Other apps you may find helpful are Talk to Me and Trippo Mondo for Android, Google Translate on your phone's web browser, and the Tokyo Subway Map app ($2) for your iPhone.
Find out what other gadgets I'd pack along after the jump.


Tomorrow, we'll start tackling what to see while you're in Tokyo, so stay tuned!