Honeymooning in Japan
A Geek's Honeymoon Guide to Tokyo, Pt 3: What to See
I've told you when to go and what to pack, and in this installment of A Geek's Honeymoon Guide to Japan, I'll tell you what you should see. There're more awesome places to hit than I can list here, but we'll visit a few of my faves, and give you a rundown on renowned locations you'll want to add to your must-see list.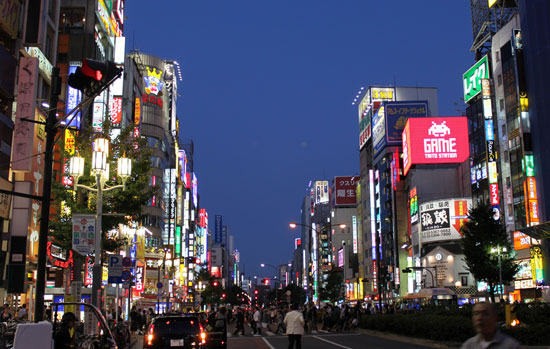 Akihabara — The central gadget district, lovingly known as "Electric City," Akihabara is a short subway ride away from any location in Tokyo proper. There you'll find all of the electrical and computer components you could ever need, along with stories-high gaming arcades, electronics shops, and duity-free gadget hunting.
Studio

Ghibli

Museum — Anime geeks will find a stop at the Studio Ghibli Museum to be one they'll never forget. Found just outside of Tokyo in the town of Mitaka, the Hayao Miyazaki-founded Studio Ghibli Museum features interactive displays based on the studio's famous works — Laupita, My Neighbor Totoro, Kiki's Delivery Service, Ponyo on the Cliff by the Sea, and many more. Plus, you'll get special screenings of short films you can't see anywhere else. It's a magical and whimsical place that I didn't want to leave! Here's a quick tip: get your tickets before you leave home. Residents of Japan usually have to reserve their tickets months in advance for admittance, but through your local JTB travel agent, you can choose the day you want to go, and get ushered right in.
Learn about a few more must-see spots after the break.