Hostess Etiquette
Do You Treat When You Have Guests in Town?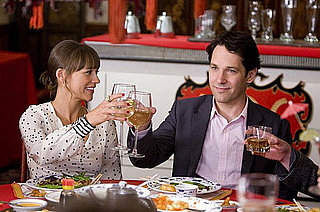 Last weekend, while my boyfriend was hosting a couple of his good friends, the four of us went to dinner. At the end of the meal, the check came, and one credit card went down — my boyfriend's. He jumped to pick up the tab, and, to my surprise, his guests didn't fight him on it. The next day for brunch, the same thing happened. At the end of the weekend, he had picked up several meal tabs for his guests, and by the end of it, I was a little confused — as far as I'm concerned this isn't totally typical.
When I asked him about it, he replied that he thought it was the right thing to do, since they had paid for plane tickets to come and see him. While I understand the logic to some degree, I've never expected a friend hosting me to cover meals during my stay. If they're cooking at home, fine, but otherwise, I usually split meals out. On some occasions, I'll treat the host as a thank you for letting me stay, but I don't anticipate having my expenses covered. Tell me, what's your take — if you're hosting, are you also treating?