How to Avoid Travel Fees
7 Pesky Travel Fees and How to Avoid Them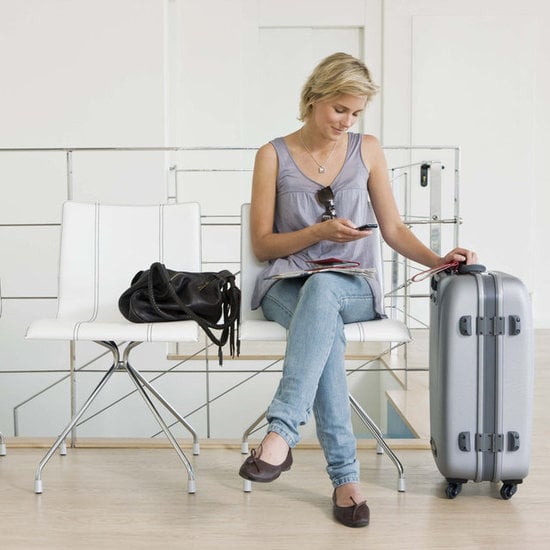 When you're calculating your travel expenditures, make sure to factor in travel fees, because they can definitely add up. Here's how to avoid annoying monetary penalties we face on our trips:
For Airlines
Baggage fees: Avoid baggage fees by picking airlines that let you check in your bags for free or by bringing your luggage with you on board. JetBlue lets you check your first bag for free, while Southwest lets you check in your first two bags for free. Here's a chart by Airfare Watchdog of all the airline baggage fee prices. Another way to avoid this fee is to make sure your luggage fits the specifications of a carryon so that you can bring it on board with you. And if you have a ton of luggage, then check to see if it'll be cheaper to ship it to your destination rather than bring it with you on the plane.
Ticket cancellation or change fees: You can avoid any of the fees associated with canceling or changing your ticket if you make these changes within 24 hours of booking, and this rule applies to all airlines. You can also pick airlines with more lenient cancellation or change fees. Southwest is your best bet, as the airline will let you change your flights without incurring fees.
For Rental Cars
Rental car insurance: Your rental car will most likely be covered by your car insurance (call to check!), and your credit card will also provide you with collision coverage protection. However, you should probably take the rental insurance if you don't already have car insurance.
Read on for more.
For Hotels
Hotel amenities: If you have to pay for certain amenities, then ask the concierge for the closest drugstore or grocery store, and go there to buy whatever you need. It's usually cheaper if you buy amenities elsewhere, as hotels usually inflate prices.
Access to Internet: Ask the hotel if there are common areas like the lobby where Internet access is free, or go to a nearby cafe to use Wi-Fi there. If you need anything printed out, then try going to the business center in your hotel and ask the employees there if they can print out things for you.
For International Travel
Roaming charges: If you're going away for more than a few days, then you may want to check to see if signing up for the international roaming plan for a month is worth your while. Find out what the cost is, and weigh it against how much you need to use your phone. Or, you can always make sure that your electronic devices are accessing the Internet through Wi-Fi and not the cellular data service. You can also always pick up a local SIM card to use, but be sure to unlock your phone before you leave by getting the unlock code from your carrier.
Foreign credit card transaction charges: Withdraw the money you want to spend on the trip and stick to the cash budget. That way, you won't have to pay for foreign credit card charges. If it's unreasonable to stick to cash, then go with a credit card that doesn't charge extra for foreign transactions, or call your bank and try to ask for those fees to be waived when you get home.