How to Divide Costs on a Trip
3 Sites to Split Travel Costs Fairly During, Before, or After a Trip
It can be tricky to split travel costs, but I did a bit of research and found three websites to make this task a bit easier, no matter when you decide to act.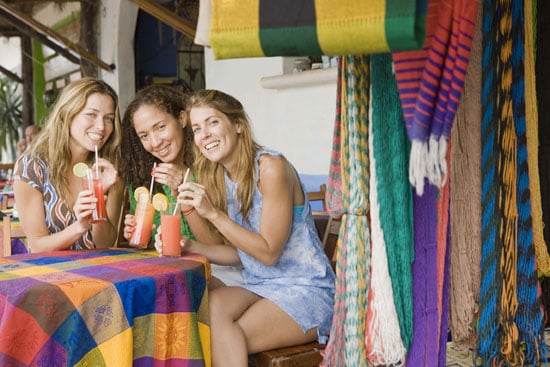 To ensure that one person isn't stuck with the bill, here are three options — one to be set up beforehand, one to add as you go, and one to make the calculations easier later on:
Before — WePay. For this site, people put equal amounts of money into a joint account using a credit card or checking account for trip purposes. Money is then handled by one person or all funds could be combined into a prepaid credit card to be used on the vacation itself. That way if there's money left over, it can be divided up equally. No fuss! (For smaller trips, a prepaid credit card can be purchased by itself as n00dledancer suggested.)
During — Share-a-bill. I personally think this iPhone app is well worth the $4 asking price. An easy way to enter, tally, and divide up costs, this application can be used during the actual vacation so nothing is forgotten along the way. Some bonuses include currency conversion, address book syncing/ notifications, and the ability to factor in unequal contributions to make everything even down to the dollar in the end!
After — Divide.it. When returning home, gather up all the receipts (from your plastic folder) and add them into this software, which can then help divvy up — or, in its words, "automagically calculate" — the expenses from your trip with the number of people involved.