How to Plan a Fun DIY Fitness Getaway With Girlfriends
Vacationing with girlfriends doesn't have to be all about boozing, suntanning, and dancing on tables (OK, I take back the last one). Because even if you're just heading out of town with a friend for a mini getaway, there are many ways to incorporate fitness into your vacation.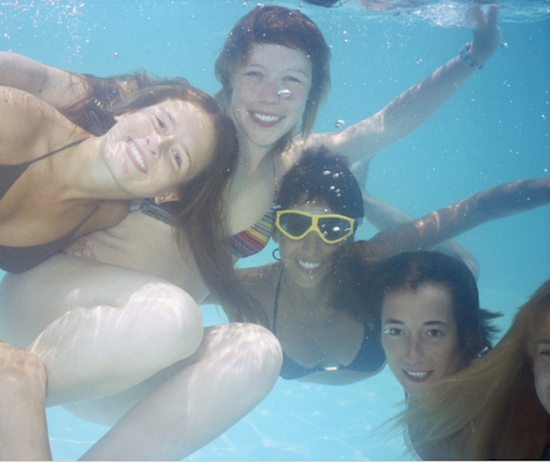 But what happens when you want to plan a trip with friends that's centered around healthy, delicious, food, and staying active? Here are some fun ideas that will help get your bikini-body ready for Summer, and re-connect you with the ladies you love without breaking the bank. Read on to find out what they are.
Rent a house. Save the money you'd end up spending on a hotel and rent a house instead. This way, you'll all be together under one roof, have a kitchen and living room to use as you'd like, and it'll feel like one big slumber party!
Be sure to use the amenities. If the house you're staying at has a pool, a basketball court, a tennis court, or a beach volleyball area, make sure you put each one to good use! Rather than just lounging by the pool, organize races, get people doing water aerobics, or initiate a game of Marco Polo!
Ask everyone to bring their favorite healthy recipe. On the getaway invite, tell everyone to bring their favorite healthy recipe. Then have people swap recipes and make someone else's favorite dish. What's great about this is that everyone will get to make a different recipe and test out lots of new healthy and delicious dishes!
DVD swap. Make sure your friends also bring a workout DVD from their home collection — whether it's old or new, it doesn't matter. Everyone should explain why they own that particular DVD and then put it into a big hat with the other DVDs. Each person should pick out a DVD blindfolded and then pop in the DVD for some fitness fun. The older and wackier the DVD, the better.
Just dance. Who doesn't like dancing? Just like musical chairs, set up two rows of chairs. Then have everyone dance around the chairs to a fun '80s station on Pandora. The last person out has to stand on a chair and dance to an entire song. Everyone else should join in too!