How to Tip Overseas
Eat, Pay, Tip: Easy Guide to Tipping Overseas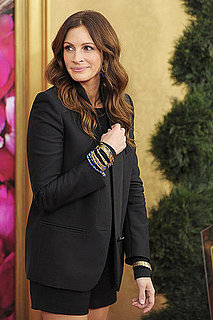 We're all longing to take some time off to traipse around the world like Julia Roberts in Eat Pray Love, but all of us have to fret about nitty-gritty cultural details like tipping when we're abroad. It's hard to know what to do when you're visiting a country for the first time, and we certainly don't want to offend anyone.
Here are some useful tips that I turn to whenever I'm making a foray into unknown territory:
Talk to people — Sure, there are guides around, but there's nothing like knowledge from a native or from someone who has recently visited the country. Ask friends who've been there or even better, if you know someone from around the area you're going to, quiz them on how to tip. You can also ask the hotel staff if you're still unsure.
Research online — Magellan gives a helpful breakdown of how much to tip in over 70 countries. Remember, your best bet is to ask people instead of reading about it. The data online might not be updated or accurate. For example, I read on a few sites that it's illegal to tip in Vietnam, but my Vietnamese friend told me that she "can't go anywhere without tipping" when she visits the country.
Service charges — Keep your eagle eye out for a service charge on your receipt. If there is one, your decision to tip has already been decided for you!
"You can always ask" — Tipping expert and Cornell Professor Michael Lynn, tells Savvy that "if you do not know whether someone usually gets tips or do not how much of a tip they expect, you can always ask them."