The Hunger Games Travel Locations
4 Hot Travel Spots For the Hunger Games Fan
Although we're all mad about The Hunger Games, we're not all exactly eager to live in the dystopia. It seems like a miserable place in the districts, where starvation is not an uncommon thing. However, if Panem, the setting of the trilogy, was a happier place, I'm sure it would be a hot tourist spot. Here are a couple of travel destinations that resemble a healthier and happier Panem.
District 12 Forest (Black Forest, Germany)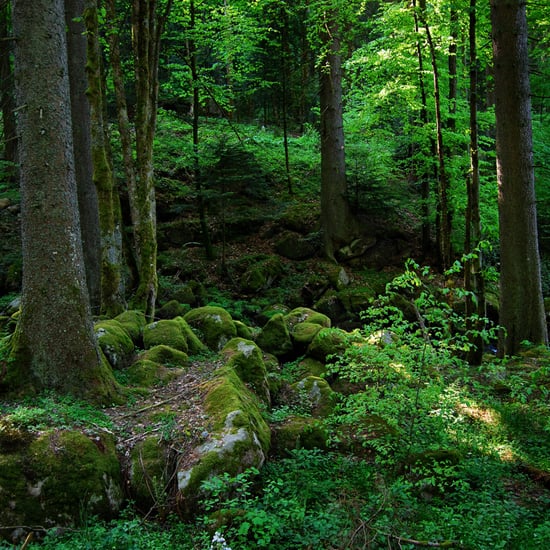 If you ever wanted to join Gale and Katniss on their hunting expeditions, perhaps the Black Forest in Germany shares a lot of resemblance with the forest in District 12. Gale and Katniss had to resort to hunting in the wild forest because there was not enough food to go around back home. They even talked about and considered running away from their lives into the forest.
"We could do it, you know. Leave the district. Run off. Live in the woods. You and I, we could make it," Gale tells Katniss.
Source: Flickr User vince42
Read on for more.
The Capitol (Las Vegas, US)


Las Vegas reminds me the most of the Capitol just because of the image of excess and decadence associated with both places. In the Capitol, it's all about fashion, parties, food, and superficial material wants. Vegas is known as a place to celebrate bachelor and bachelorette parties — a fantasy world where you can let loose and forget about the important things for the time being. For a more Capitol-like adventure, visit Vegas during Halloween, and you'll see plenty of bizarre costumes, perhaps even an Effie or two.
Victors' Village (Santorini, Greece)


The Victors' Village is where the tributes who have won the Hunger Games get to live. It contains 12 luxurious houses that are worlds apart from all the other homes in the district. The beautiful white, low-lying homes of Santorini, Greece, seem like the perfect residences for victors to live in.
Source: Flickr User BluEyedA73
The Hunger Games Arena (Colosseum, Rome, Italy)


The Hunger Games was set up in an arena with all kinds of different scenarios. In the real world, the Colosseum in Rome, Italy, shares the closest resemblance, particularly because of its history of use as an auditorium for gladiator contests and other public showings such as executions and animal hunts.