Japanese Baumkuchen
Meet Baumkuchen, Part II: Japan's Take
I recently embarked on a search for Germany's so-called "king of cakes," or baumkuchen, a hollow, concentric cake that's made by applying layer after layer of batter on a rotating spit. I discovered the hard-to-find pastry at Lutz Bakery and Pastry Shop, an old-school Central European bakery in Chicago's Ravenswood neighborhood.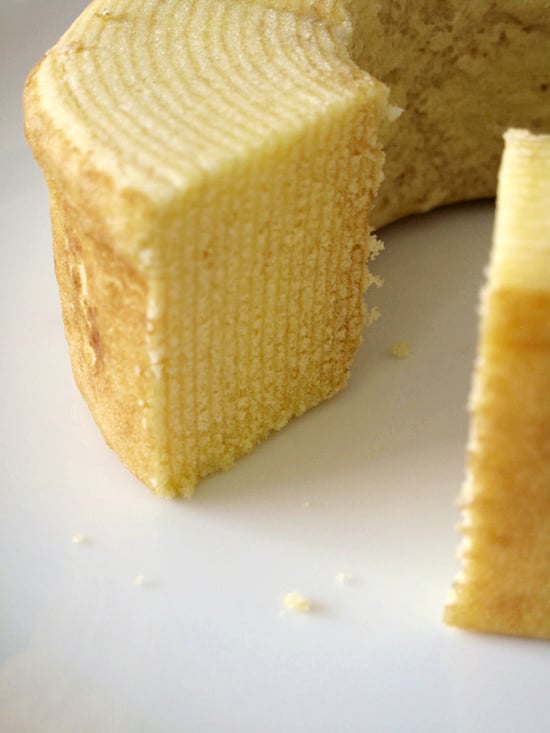 In the baumkuchen research that followed, I learned that the cake is not just a delicacy in its home country; it's also been one of the most popular pastries in Japan since it was first brought over to the country after World War I. Thanks to its ring shape, baumkuchen is also a popular Japanese wedding staple.

So imagine my surprise on a recent trip to San Francisco's Chinese New May Wah Market, where, nestled amongst mochi and noodles, were packs of baumkuchen slices. Save for two small words — "baum kuchen" — I couldn't read anything on the package, but that didn't halt my curiosity.
Japanese baked goods are known for being airy, light, and not too sweet, and this version of the dessert fit the same bill. It was clear the cake had a mellow vanilla flavor that wasn't as assertive as its German counterpart. Layer upon layer of pillowy, moist cake batter was a far cry from the denser Lutz variation. One intended bite soon turned into the entire slice.
Have you ever tried Japan's rendition of this dessert?