Onboard Airplane Technology Virgin America
High-Tech Navigation Soars on Virgin America Planes
The FAA's announcement that American Airlines pilots can use iPads in the cockpit at all times in flight, including takeoff and landing, is just one example of how airlines are evolving with technology. Virgin America, an airline known for tech partnerships like gate-side Chromebook rentals, also makes sure the people flying the planes have the latest gear as well.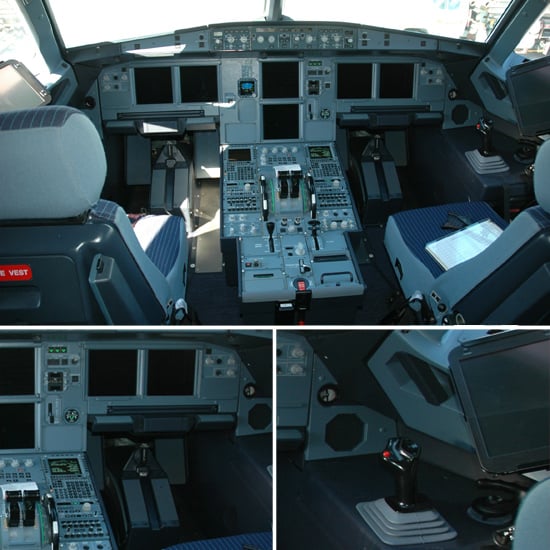 During a recent press trip on the airline's inaugural flight to Puerto Vallarta, the staff showed off the geeky details of the Airbus A320 that make it one of the industry's most state-of-the-art birds. The A320 planes all lack the steering wheel, or "yoke" as it's actually called, that most people have come to expect to see when imagining how planes work, with Airbus instead opting to design a joystick steering mechanism reflective of the video games popular in the '80s at the time it was first created. Geek factor aside, the side-stick control is a practical option, as it gives pilots a more comfortable in-flight experience and the option for a pull-out tray just like cabin passengers.
It may not be an iPad, but the gadget of choice for Virgin America pilots is the NavAero tPad, which serves as an Electronic Flight Bag, replacing the heavy and cumbersome paperwork and maps that pilots once carried constantly. The EFBs are the navigation tools for a crew of the 21st Century.
Peep another angle of Virgin America's side-stick and tablet-powered cabin after the break.