Radiation Concerns Over New TSA Security Regulations
Health Concerns Following New TSA Security Regulations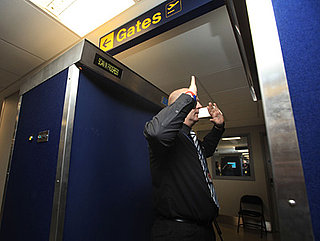 With heightened news coverage due to the impending holiday season, the new TSA security screening devices have many worried about privacy concerns, but some are also worried about potential exposure to radiation. There are two types of new body-scanning devices making their way to airports across the country: one that uses millimeter-wave technology, and a second that uses backscatter X-ray technology. The former is of minimal concern because it doesn't expose passengers to any notable level of radiation. The backscatter technology, though, has some health experts concerned, even though officials from the TSA and FDA's Center for Devices and Radiological Health have certified that the machines are completely safe.
Backscatter technology exposes travelers to a small amount of radiation as they walk through the scanner; a concern especially for pilots, frequent fliers, and children, who, some say, could have to worry about skin cancer. According to the director of the Center for Radiological Research at Columbia University, the risks associated with one-time exposure are very, very low. But every time a person is exposed to radiation, the small associated risk is multiplied by the number of exposures. If you're a person who flies several times a month (or each week), the seemingly small risk could potentially turn into a larger problem.
For now (and to protect your holiday sanity), casual travelers — especially those who will be flying for the holidays — shouldn't worry about the effects of these machines.