Samantha Brown Travel Tips
Samantha Brown Tip: Travel on Your Own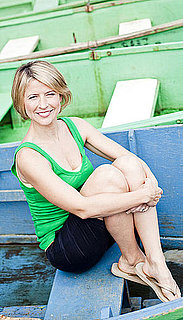 During the Samantha Brown interview for our Dream Job series, Sam recommended traveling alone as a way of truly immersing yourself in another culture. Here's what she had to say:
"On our days off and once the camera stops, I'm alone, and there are many benefits to traveling alone. You really reach out to the culture more so than you would if you have someone with you, because that's your partner in crime and you really don't need to make friends because you have one. But when you're alone, people see that you're by yourself and they help you more. They make sure you're taken care of, and I'm talking about strangers, they make sure you have the right directions, they invite you over to their table to eat. There are so many more opportunities to get to know and to be more immersive in the culture when you're by yourself. I know some women can be fearful of that, but I've been around the world and I've never been in the situation where safety — and I put myself in a lot of different situations — I always leave the tourist centers and go to where people live. The world is relatively a very safe place, so I always recommend heading out and embrace being alone, because you won't be alone for long."
Love her tips? Read our interview with Samantha, the woman who has our ultimate dream job!
Photo courtesy of the Travel Channel