Sci-Fi Vacation Locations
5 Sci-Fi Locations We'd Like to Vacation To
It's pretty obvious that we love sci-fi, space, and everything galactic, so it shouldn't come as a surprise that we can often be found daydreaming about vacationing to a totally out-of-this-world location. Call us crazy, but if buying a ticket to one of these spacey vacation spots were an option, we'd be all over it.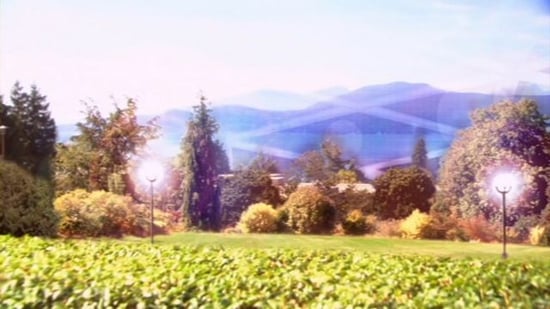 Cloud 9 — The Colonial Fleet's luxury liner was the perfect getaway for the crew of the Battlestar Galactica to unwind during leave, allowing them to soak in the (faux) sunlight and get a break from the cold steel and metal decks of the ship. If Cloud 9 was still around, it seems like the perfect way to kick off space travel while still keeping Earthlings sane with the comforts of home.
Endor — The forest moon resembles California's redwood forests, and would be a great place to really get away from it all and reconnect with nature by camping — or glamping — in a high (well-appointed) tree house.
Fhloston Paradise — This luxury space cruise ship has "the most beautiful concert hall in all the universe" and amazing views of the planet landscape below. We could do without any battle conflicts while we're aboard, though.
Etheria — This small planet that She-Ra calls home has lighter gravity than Earth so you can have some fun jumping far distances. Think of it like one big trampoline; just steer clear of The Fright Zone and Beast Island.
Naboo — The picturesque landscape of Naboo's capital city of Theed would be the perfect wedding location for Earthlings who are craving an out-of-this-world ceremony but still like the feel of Italy's Lake Como.