Should I Lock My Checked Bags?
Pointless or Point Taken: Drop Off Luggage Locked and Loaded?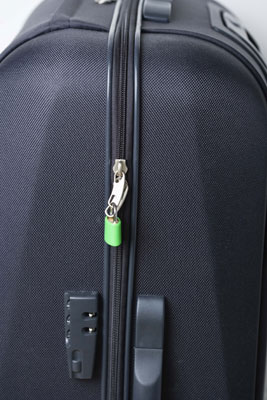 While most luggage comes with locks and keys, admittedly they look like something a five year old could pry open with little more than a bobby pin. The locks aren't meant to keep everyone out — they need to be TSA approved regardless — but seeing this clasp can cause criminals to pass on the bag because of the sheer hassle and opt for an unlocked case instead.
For this reason, I could see the point that any sort of lock acts as a deterrent anyway while others could argue that the flimsy lock is pointless based on its security (or lack there of). Are you nitpicking at my logic that the ease to pick out and pick these locks doesn't matter or will you be picking them up only to toss them away in the future?