Souvenirs to Buy in London
7 Souvenirs to Buy While in London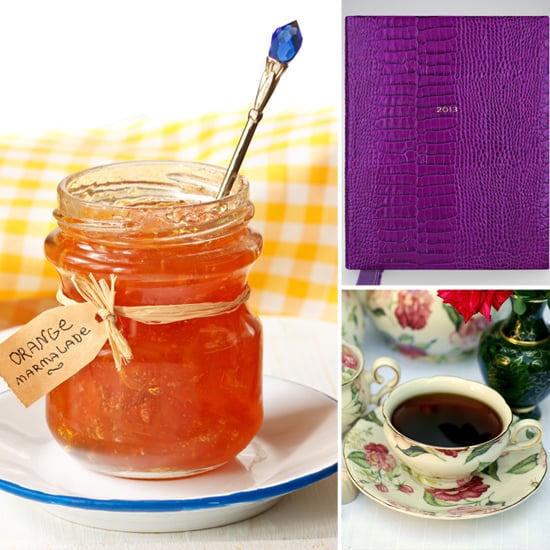 In the spirit of the London Olympics, let's talk about one of the most important concerns travelers have when they visit England's capital — what kind of noncheesy souvenirs can be brought home as gifts. Whatever you do, avoid bringing home a "all I got was this stupid t-shirt" souvenir for your pals back home. Be creative and thoughtful when you're buying gifts for your loved ones! Here are some very British items that will give others a taste of London:
Tea and tea-related accessories. Afternoon teatime is so quintessentially British that purchasing something related to that time-honored British tradition would be a perfect gift for friends back home. Check out bigger retailers like Harrods or small independent shops for tea options.
Brass rubbing. Make your own brass rubbing at one of the hot tourist spots in London that provide that service and frame it up as a special gift for yourself or someone. Brass rubbings are created by placing a paper on top of a brass portrait and rubbing it down with crayons or other writing implements. They were very popular during the medieval period in Britain.
Marmalade. Marmalade is such an iconic British breakfast item that it'll be the perfect souvenir to bring home. It's basically a fruit preserve made from citrus fruits.
Street market knickknacks. Purchase a knickknack from one of the stalls at the Portobello Road Market, one of the most well-known street markets in the world.
Beautiful stationery. One of the most famous stationery retailers is Smythson. You can even personalize leather goods and books at Smythson with names or initials stamped in gold.
British author souvenirs. If you're doing a tour of a museum dedicated to a famous British author, like Jane Austen, be sure to buy an item from the museum shop for a bookworm pal.
Biscuits. British biscuits go hand in hand with tea, so consider buying some of these baked goods to bring back home. Chocolate-covered Hobnobs are popular snacks!