Standing Room Only Airline
$8 "Standing Room Only" Plane Tickets: Brilliant or Baffling?
Unless there is a significant legroom difference for a reasonable cost, I wouldn't pick to sit in a special area of the aircraft. However, when I'm thinking extra legroom, standing never entered my picture!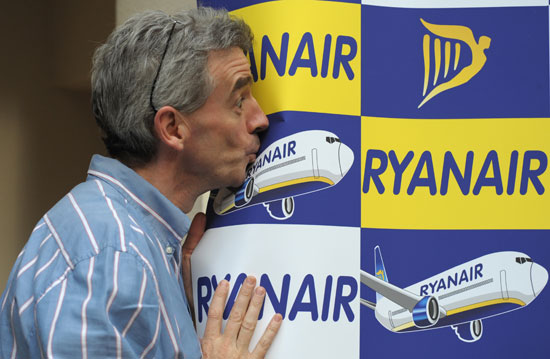 From the same people who brought the pay-to-go (literally) bathrooms, Ireland's Ryan Air now suggests a "vertical seating" section for flights. To accommodate the standers, the last 10 rows of seats would be removed to create the same amount of standing area. The price would be about $8 per flight to travel this way, but is the bargain rate really worth it?
Surely there are still logistical questions — such as turbulence and takeoff/landing times — but let's ignore those for polling purposes. If it became available, would you shell out less cash and stand your way to the destination or are you already walking away?