Surviving the Holidays Without Gadgets and Technology
Can You Survive the Holidays Without Your Gadgets?
Thanksgiving is just a few days away, which often means a lot of family time. And even though I can't wait to hang out with my own family, prepping for this trip has made me realize just how technology-dependent I am. Case in point: my DS Lite was on the fritz, and I had to have it replaced before flying home. The thought of boarding a five-hour plane ride without it was just not cool.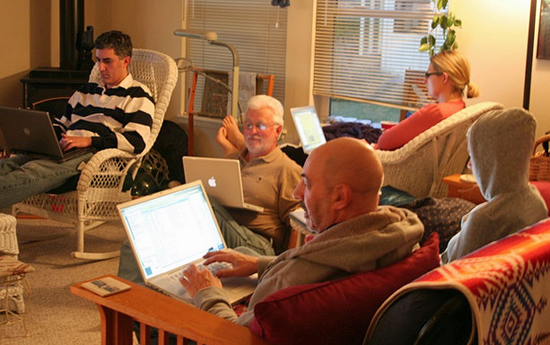 I'm not the only one either; I have plenty of friends who won't leave home without their laptops, iPads, and MP3 players. I even know a girl who travels with her Wii! Someecards pokes fun at our culture's reliance on technology with a new Thanksgiving ecard that reads: "Thanksgiving is an annual tradition of observing how people used to communicate before the Internet." Funny but not too far from the truth.
So, will you be celebrating the holiday the old-fashioned way?
Source: Flickr user ali edwards