Things to Do While Traveling
What's Your Traveling Ritual?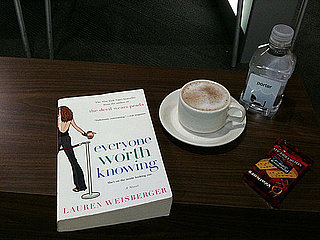 When Hillary Clinton flew back to New York Monday night for Chelsea's wedding Saturday, she ditched her work papers for the Washington Post, New York Times, SkyMall, and the Mayo Clinic Women's Healthsource — and it was promptly announced on Twitter.
Fortunately, I'll probably never read about my traveling habits unless I write about them like, say, now. I love that you're in no way expected to be a productive human being for those hours. Internet access on planes may threaten this, but traveling is still an artificial world where we check out our day-to-day habits at the check-in counter.
Drinking in the afternoon? Why not. Reading trash? A requirement. Traveling is a hedonist's pursuit — so how do you pass the time?
Source: Flickr User wynlok