Tips on Planning a Vacation
Time For a Vacation! Tips on Planning and Getting the Best Value
If the blustery Winter weather has you daydreaming about your next getaway, it may be time to put that plan into action. The beginning of the year is typically the slowest travel time, meaning companies are trying to entice you to buy with great flight or hotel discounts.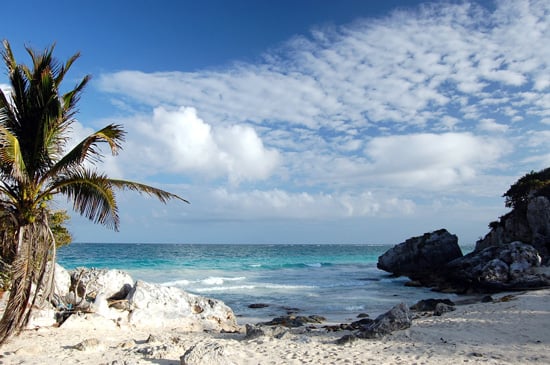 But no matter when you start planning for that Summer vacation, booking a flight and a place to stay is only half the battle. The fun part comes when you actually get there, so I spoke with Kelly Gillease, vice president of Viator — which offers packages for sightseeing, tours, and other activities all over the world — for tips on how to get the best value as soon as your plane touches down.
Be flexible. Many times, finding the perfect place at a great deal means beginning by researching activities that you've always wanted to do, like scuba diving or museum hopping. Think about "where you want to go and why you want to go there," says Kelly. "January is a great time to get started doing your research, and if you see something that you're definitely really, really interested in, now's a good time to book it," she says.
Book in advance. "For some parts of travel it's still possible to get last-minute deals, but in terms of tours and activities, generally speaking, it's better to book ahead of time," Kelly says. To avoid missing out on a sold-out activity — or having to pay a premium — book as early as possible. Don't worry about if your plans or travel dates change; Viator has no cancellation or change fees for many of products.
For more tips on vacation planning, including which popular cities may offer the best travel value this year, read more after the break.
Try up-and-coming cities for some of the best deals. Big cities like New York, Rome, San Francisco, and London are always popular, but other places that may not make the rock-star list may offer you more bang for your buck. "Ever since the start of the financial crisis, Iceland has been really, really popular," Kelly says. "It used to be a super expensive country to visit and the currency was strong, but now, because of all the issues they've had with banking and their financial system and their currency, it's actually very affordable." Other trending destinations that Kelly recommends for being a good deal include Oahu (revived with more boutique hotels than ever), Milan (a great "alternative gateway city to Italy"), Singapore (safe and clean, with a burgeoning nightclub scene), and Melbourne (Australia's most cosmopolitan city poised to "break out of Sydney's shadows").
Cheap is not always better. "Many people have been on that vacation where you felt like you got a good deal in terms of it being cheap but the experience wasn't very good, and you feel like 'why didn't I do something better or a better use of my time?'" Kelly says. Instead, find something you really want to do at a reasonable price so you don't waste your limited vacation time on something you hate but are doing just because the price is right.
Think about the best way to use your time on vacation. Planning beforehand means no aimless wandering or wasting time in line. Kelly recommends her company's offerings that let you skip the line at popular destinations. "Think about the logistics a little bit more" before you go, Kelly says, so you are not wasting your valuable relaxation time being stressed out by the crowds.
I know how much you love to travel, so tell me, how will you be planning your next savvy vacation?
Source: Flickr User mdanys