Tips For Traveling as a Couple
7 Tips For Traveling as a Couple
We're happy to present this excerpt from one of our favorite sites, YourTango. Today, we have some tips on vacationing with your partner.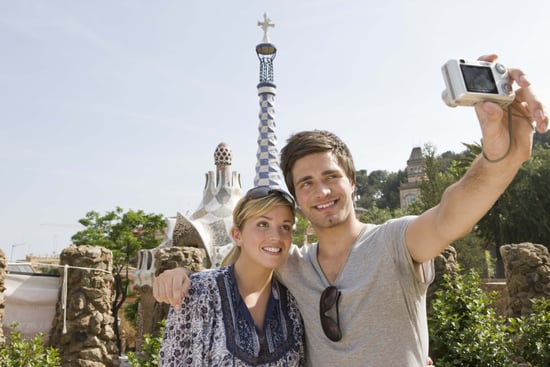 Call me Ulysses if you like; I have certainly enjoyed many fine travel adventures. But don't expect my Penelope to stay home unraveling a rug. My wife and I have cultivated a shared passion for travel for over 40 years, and have made many mistakes along the way.
Traveling together can be a unique bonding experience, or it can be stressful and divisive. Somewhere along the way, we reached a tipping point. Now, the simple act of sitting together in a car, train, or airplane, embarking on a new adventure, fills us with delight and affection — whether we are headed to the other side of the world or up the road to one of our favorite camping sites.
This delight comes in good part from a string of successes at overcoming the many stresses of travel. So, I would like to share with you some of our best traveling misadventures, and the emotional intelligence lessons learned over the miles and years together:
Be humble. Early in our relationship, we came to a fork in the road and turned left toward Quebec. I was hoping to impress her with my spontaneous, adventurous side, but she noticed that I was becoming increasingly anxious as more and more of the traffic signs were in French.

The prospect of not being able to read a menu zapped me with shame, making me irritable, which I tried unsuccessfully to hide. Fortunately, Penny was forgiving. The lesson I eventually took away was that a more humble attitude of curiosity and an interest in learning from new experiences is a better mindset for traveling together than a desire to show off knowledge, sophistication, or machismo.

Take care of each other. On our honeymoon, we got up to dance at a dark and noisy club in the Caribbean, leaving Penny's purse underneath the table with passports and plane tickets, as well as cash and credit cards inside it. While we were dancing, someone snatched her purse. We were especially inconvenienced because Penny was flying directly to a business trip afterward, and it took the rest of the honeymoon to reconstruct all the paperwork.

From that we learned to be more careful in a strange environment, and also to watch one another's backs. On another trip, when I was surrounded by a group of children in Florence, with two distracting me skillfully while the others went through my pockets, Penny ran up screaming and chased them away.
For the rest of the article, head to YourTango: 7 Tips For Traveling as a Couple
Written by Brock Hansen for YourTango.
More from YourTango: